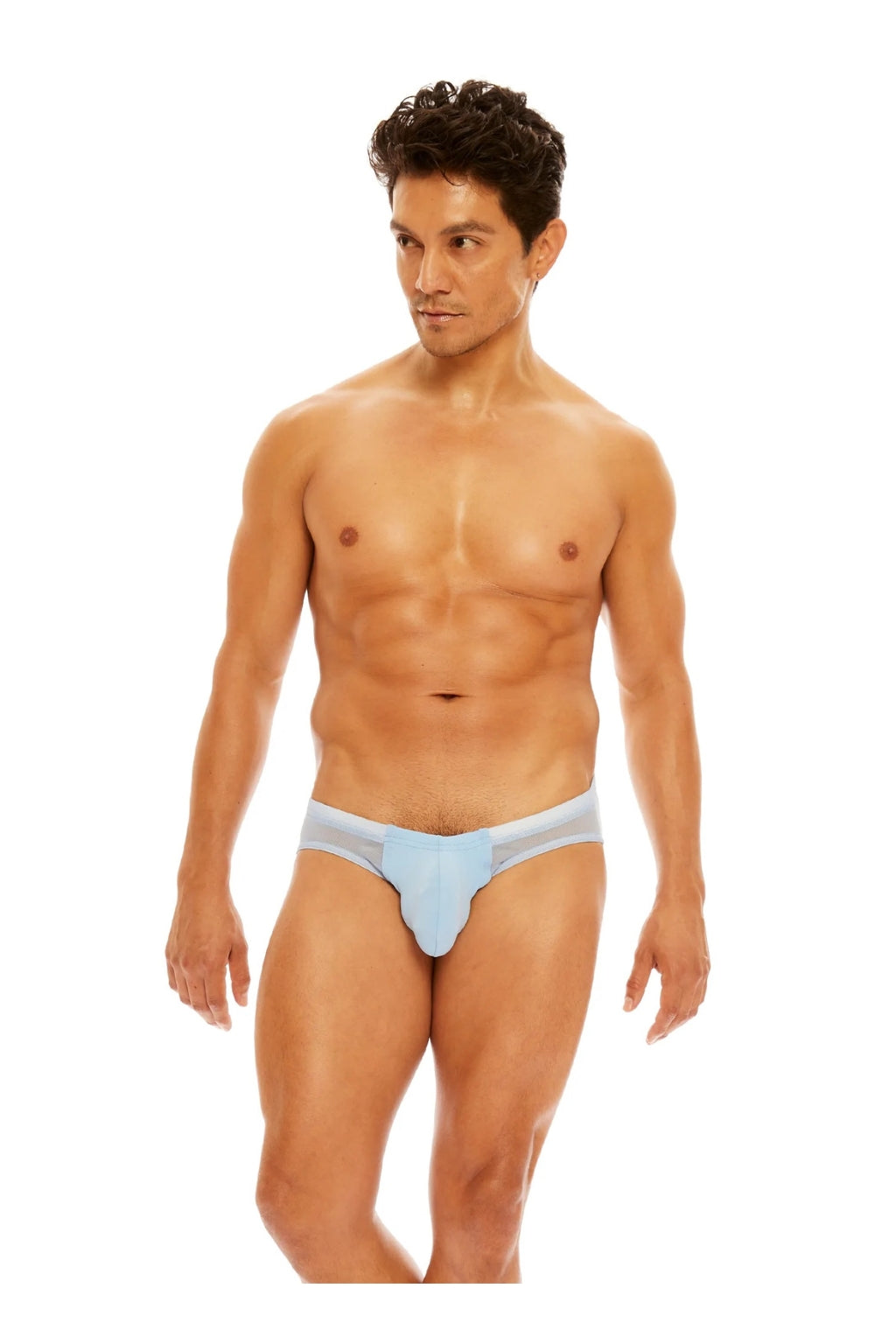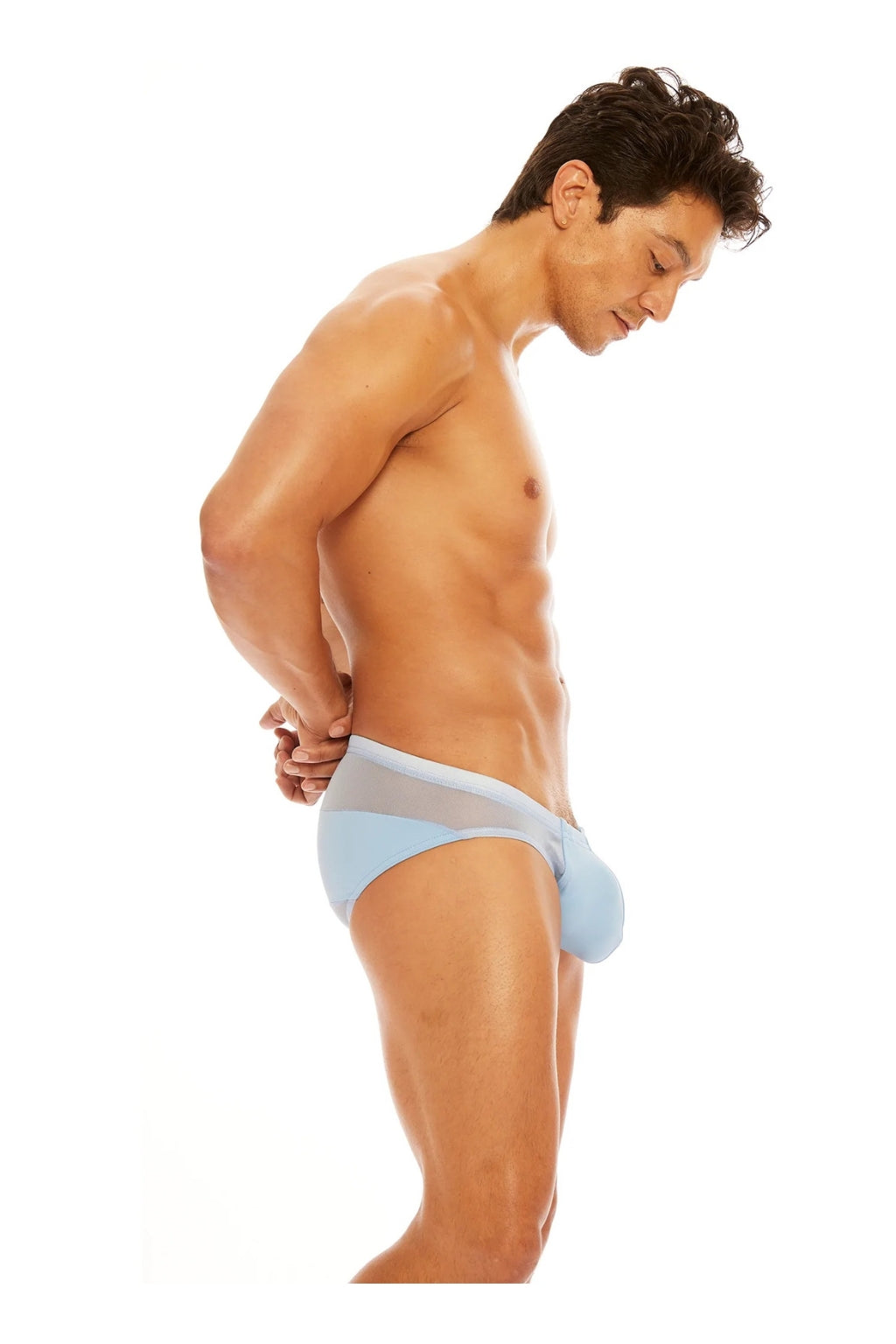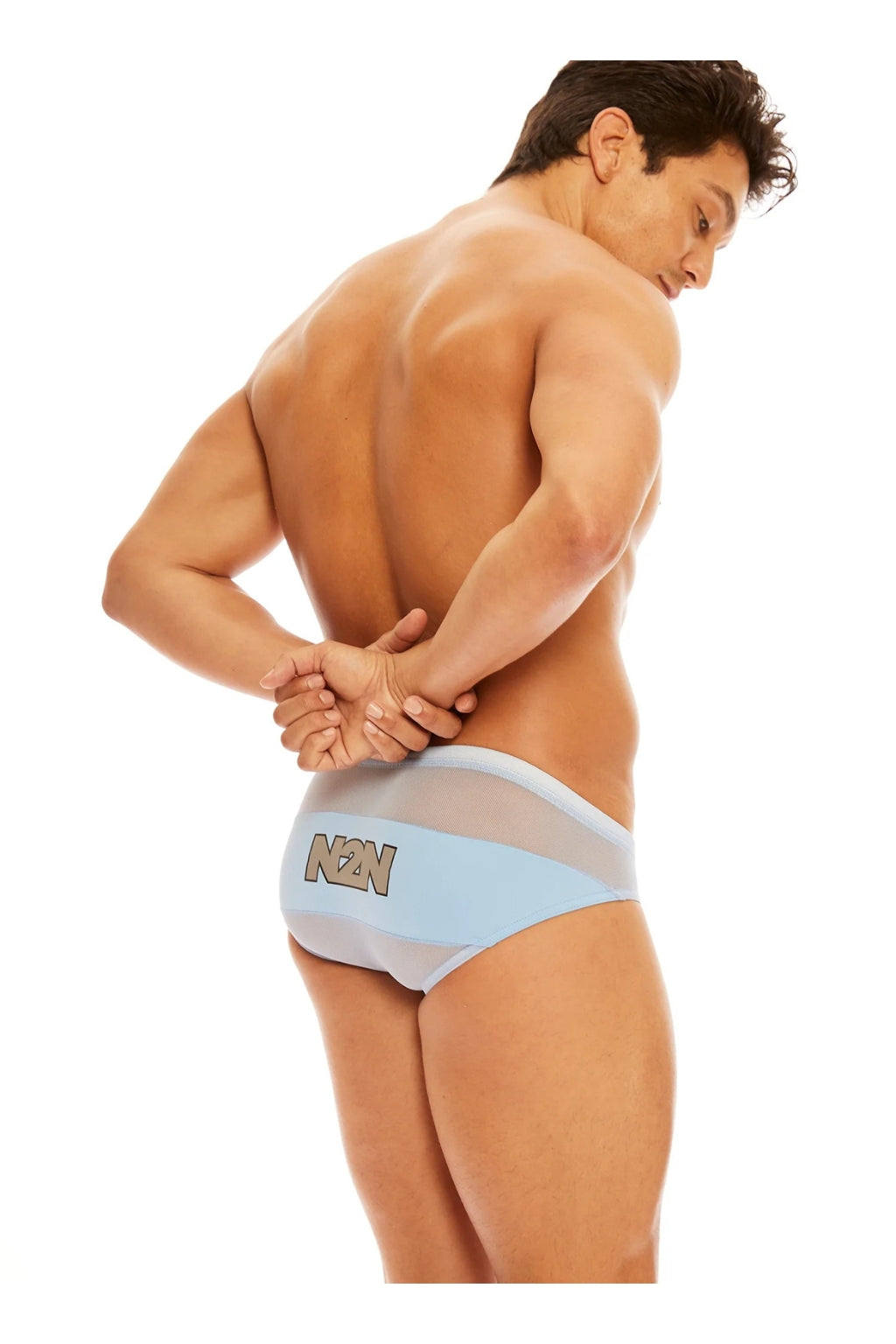 N2N Bodywear Mens Nitro X Bikini Swimsuit
N2N Bodywear Nitro X B51,
N2N's Nitro swim brief is one of the most revealing men's swim pieces out there! Wrapped around the front, sides and back are partially sheer mesh panels that become fully sheer when it gets wet, exposing your body like crazy. Equipped with  N2N's legendary enhanced pouch for male enhancement on the front and the brand's logo spread across the back.
Hand or machine wash in cold water. No bleach. Tumble dry low or hang dry. No iron.
Made only in Los Angeles
(nylon 83%, spandex 17%)
SIZING INFORMATION
(all sizes measured in inches and centimeters)
Waist:
Small= 26-30 in / 66-76 cm
Medium= 30-34 in / 76-86 cm
Large= 34-38 in / 86-97 cm
X-Large= 38-42 in / 97-107cm 
N2N Bodywear Mens Nitro X Bikini Swimsuit