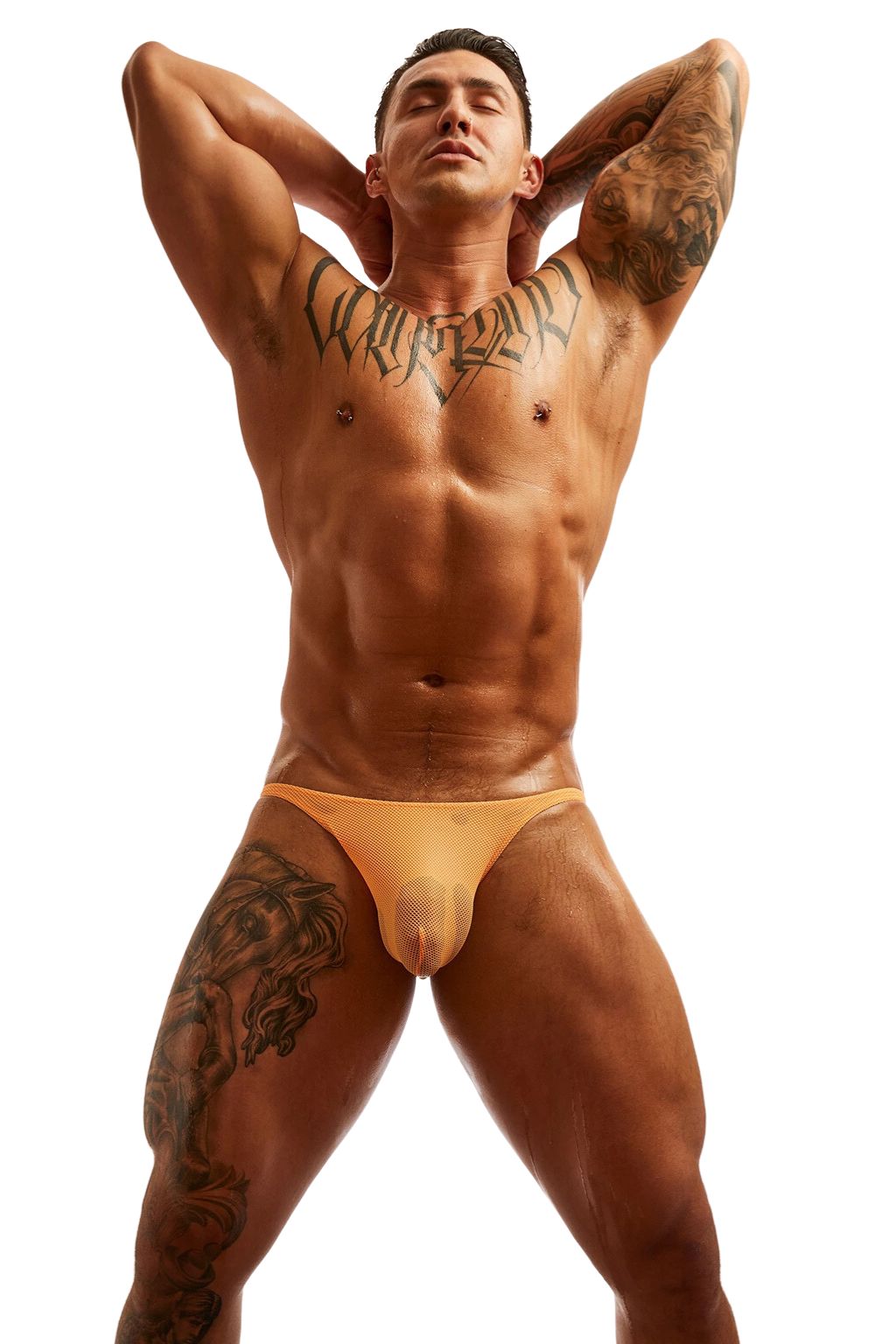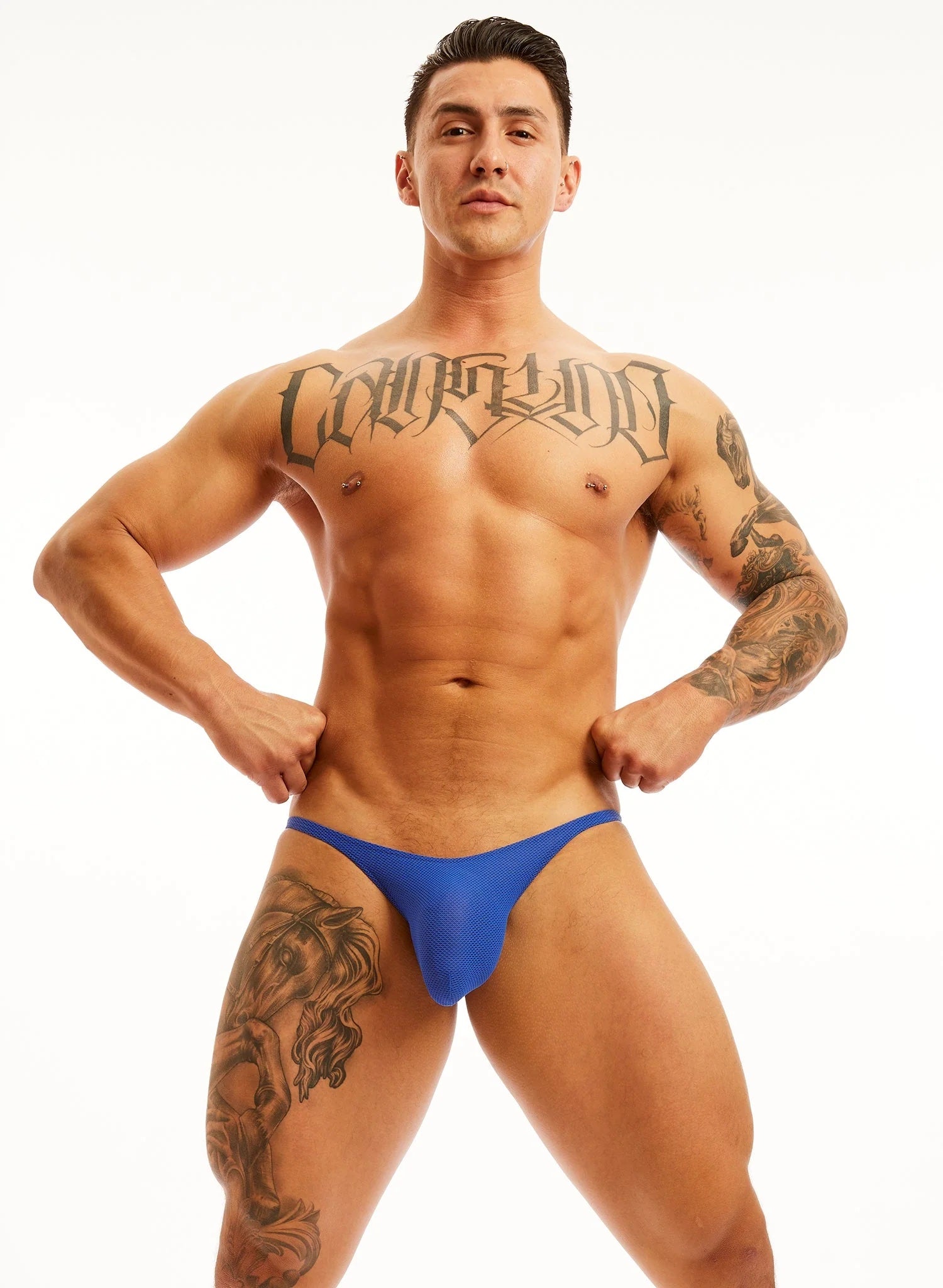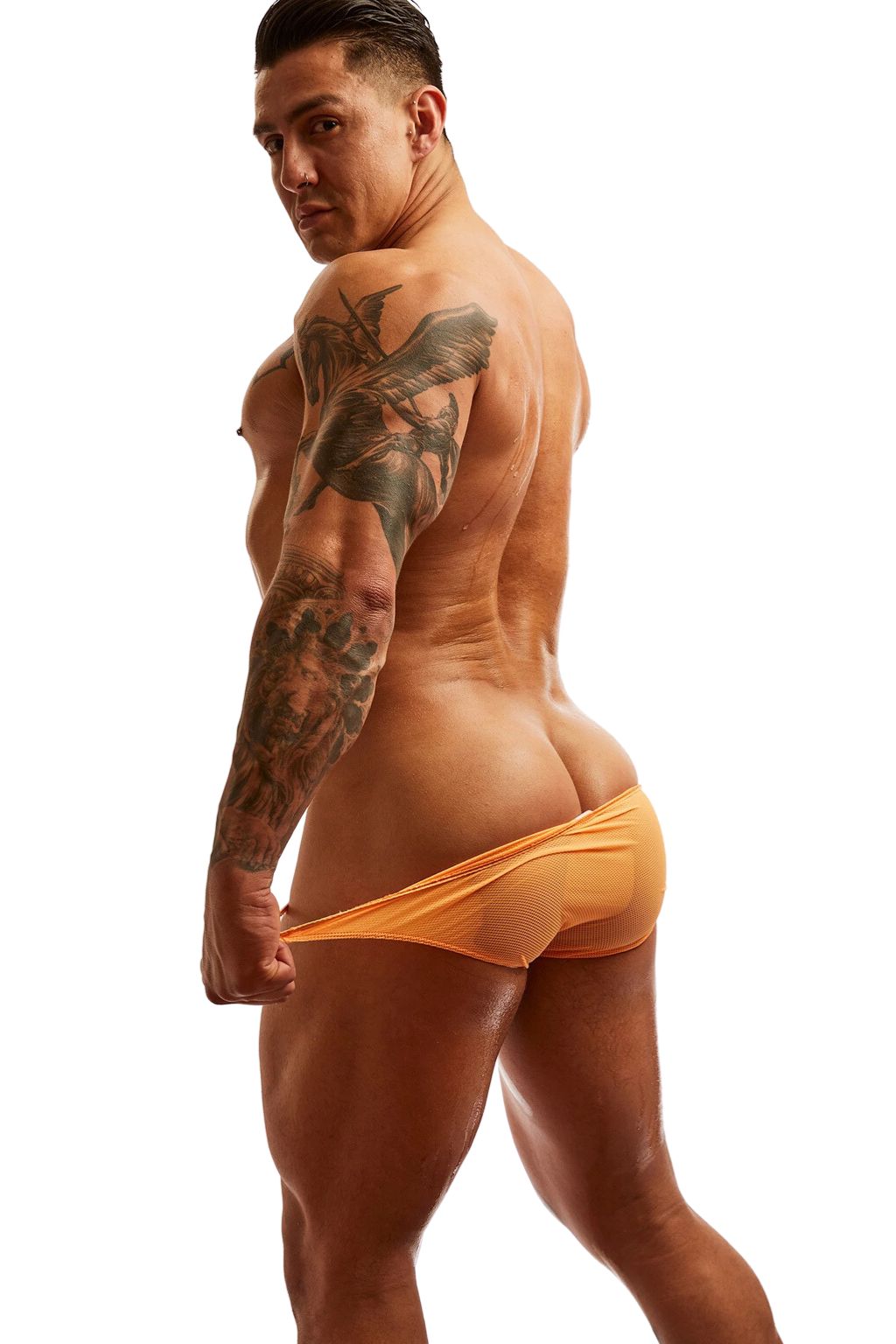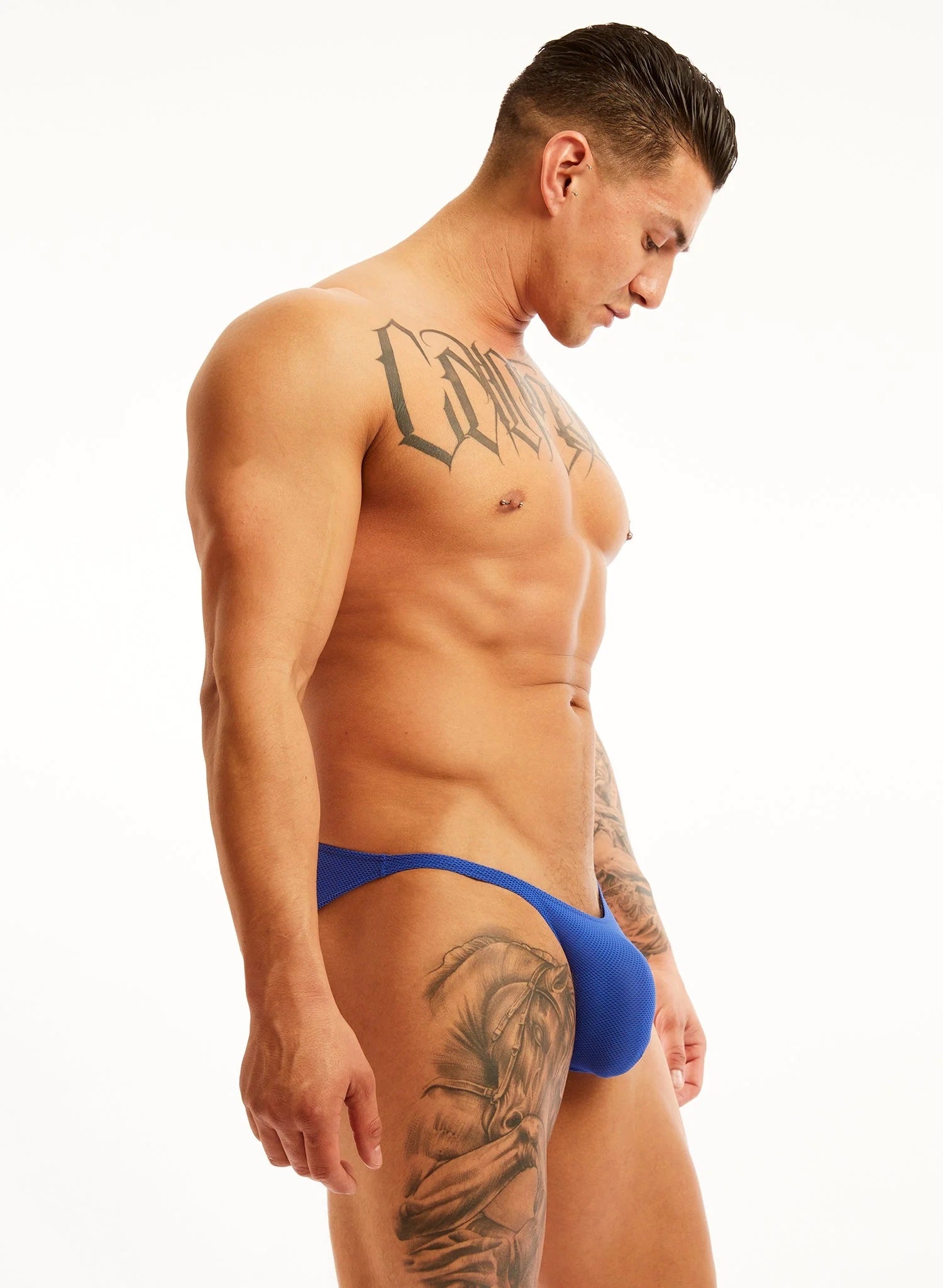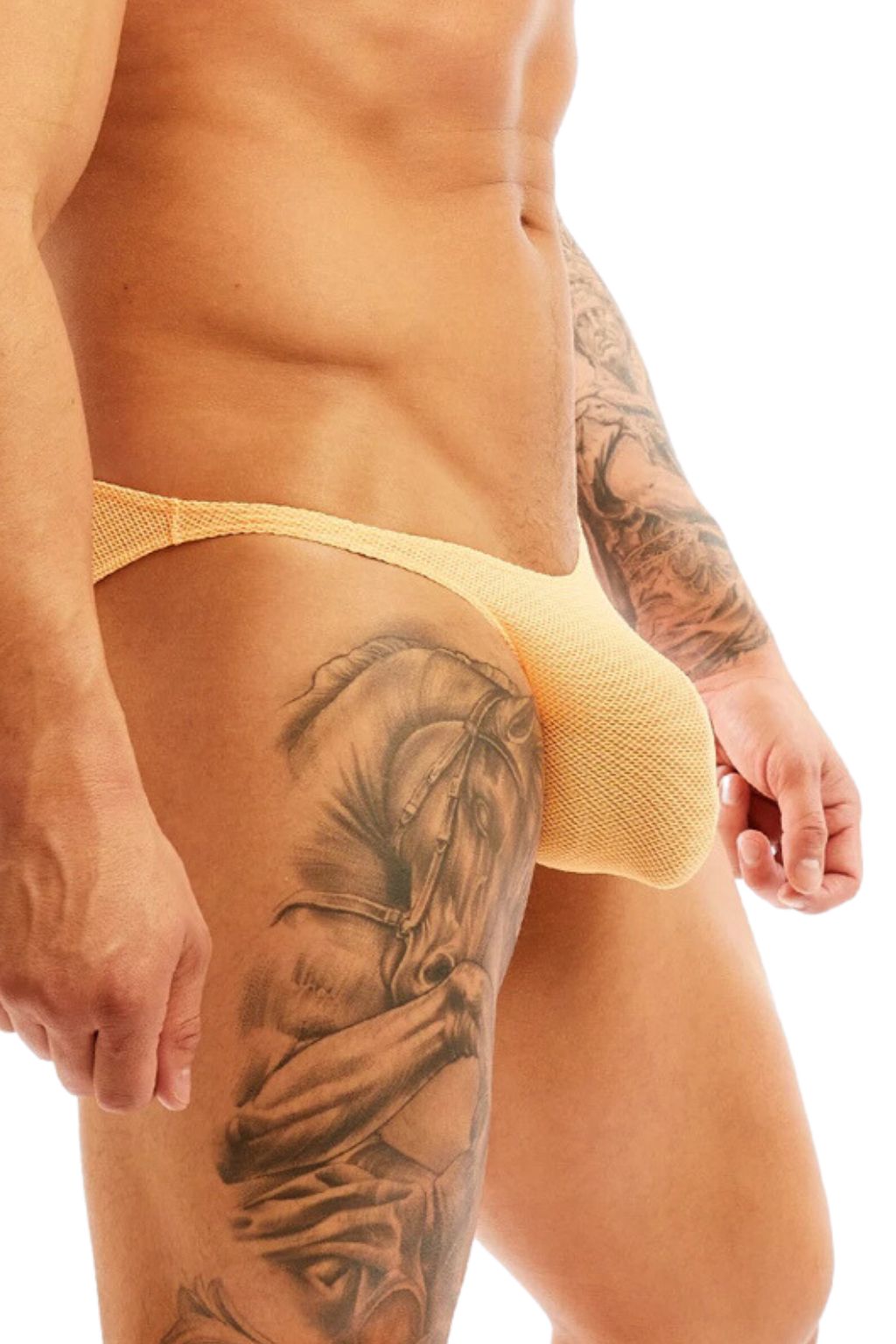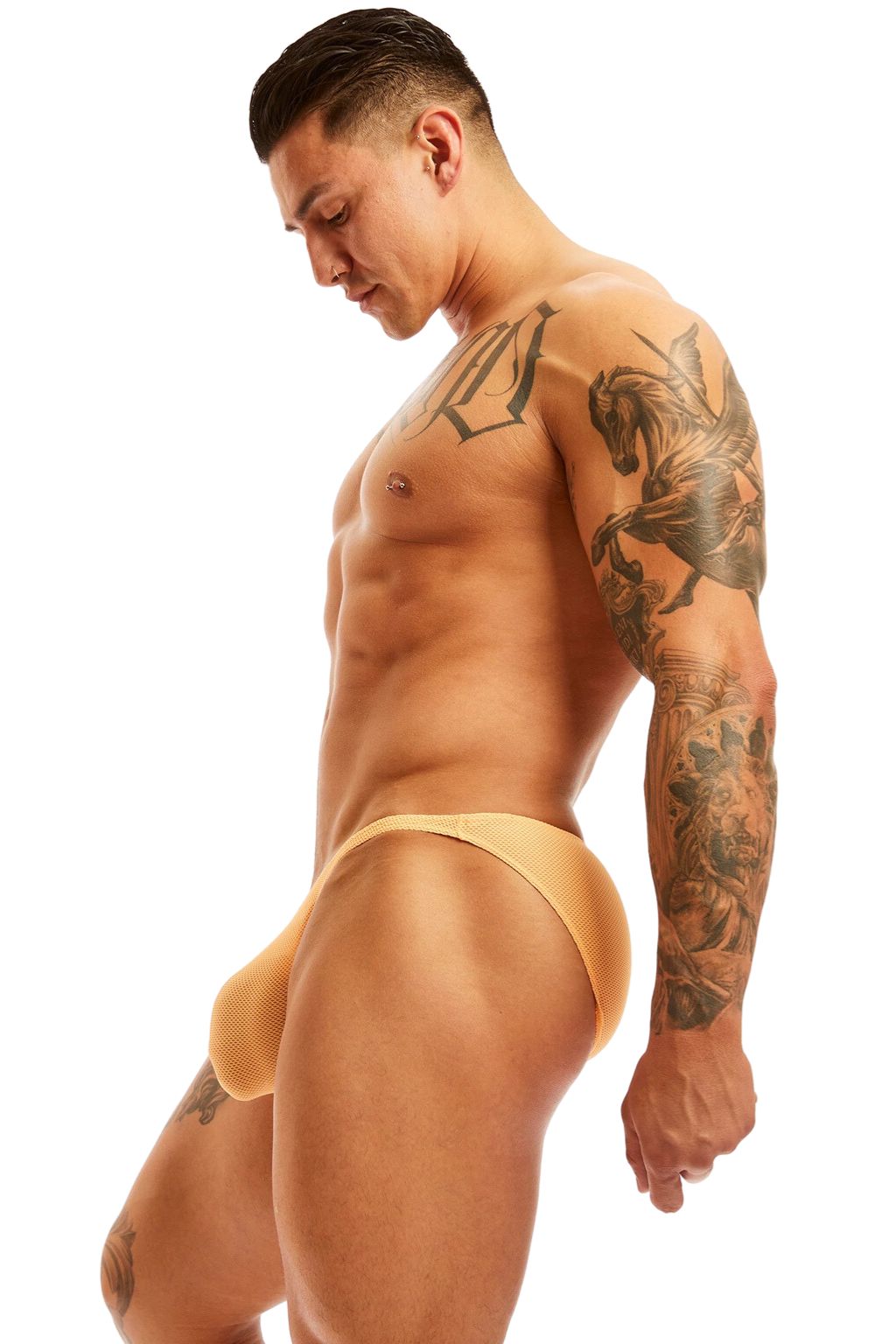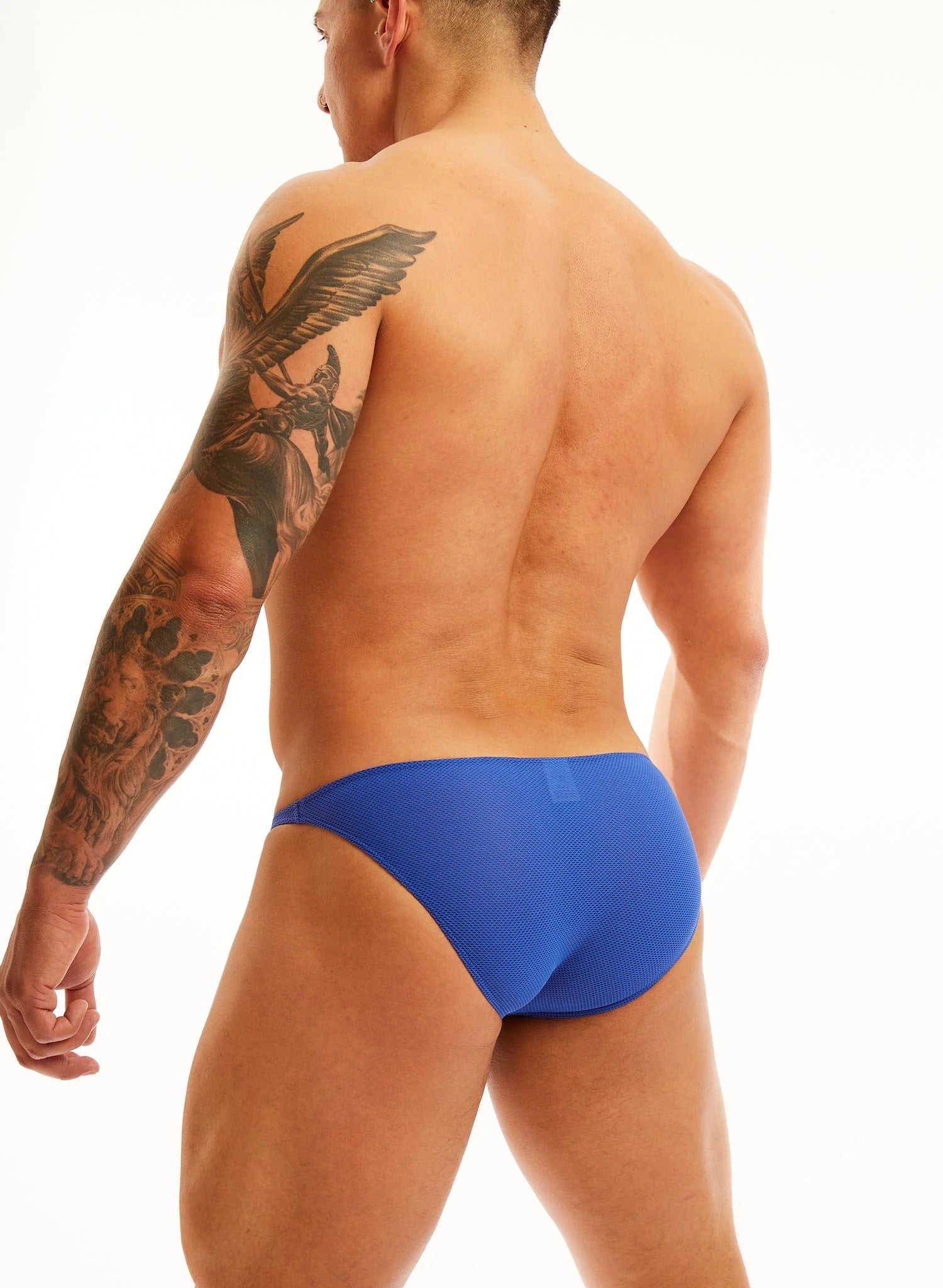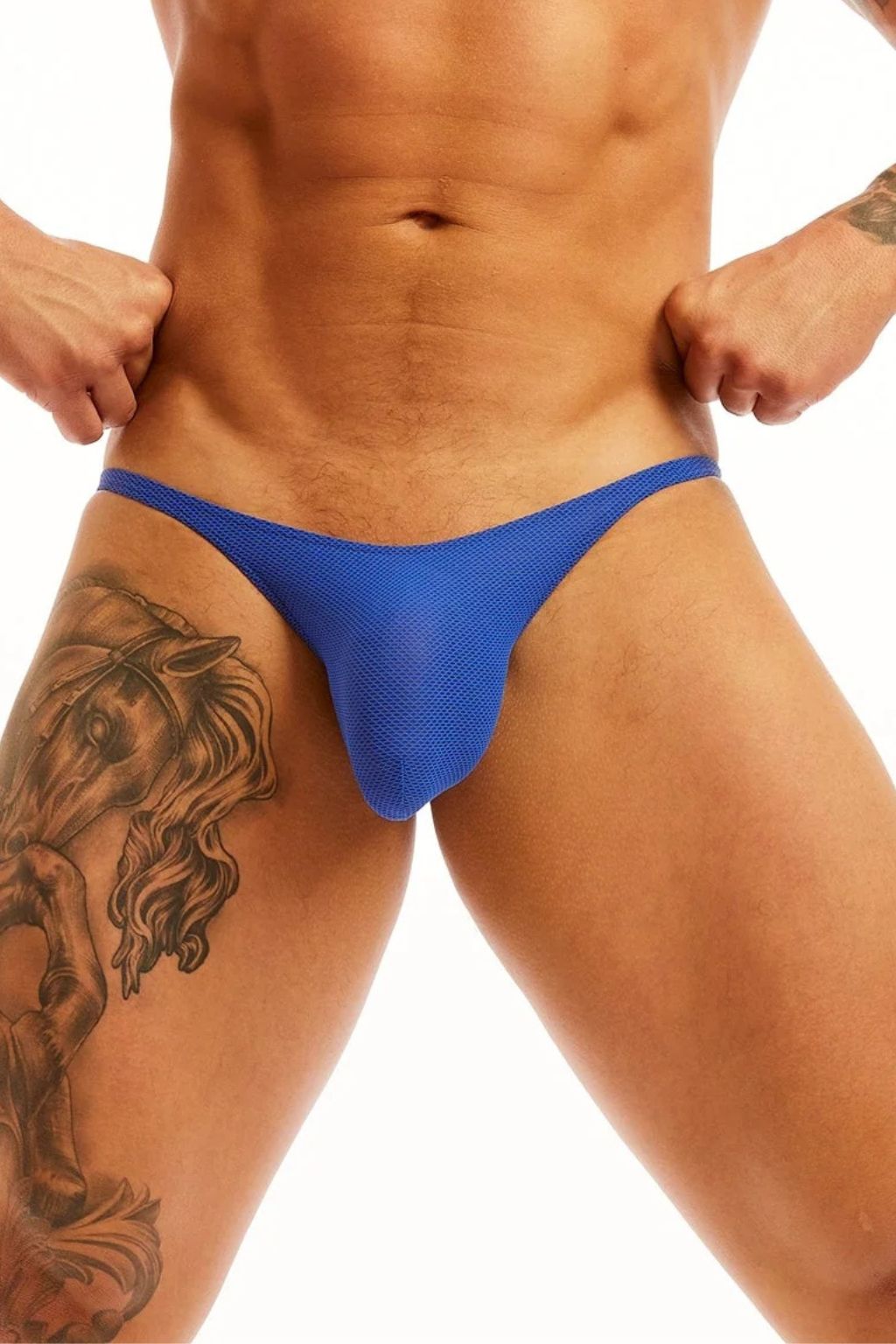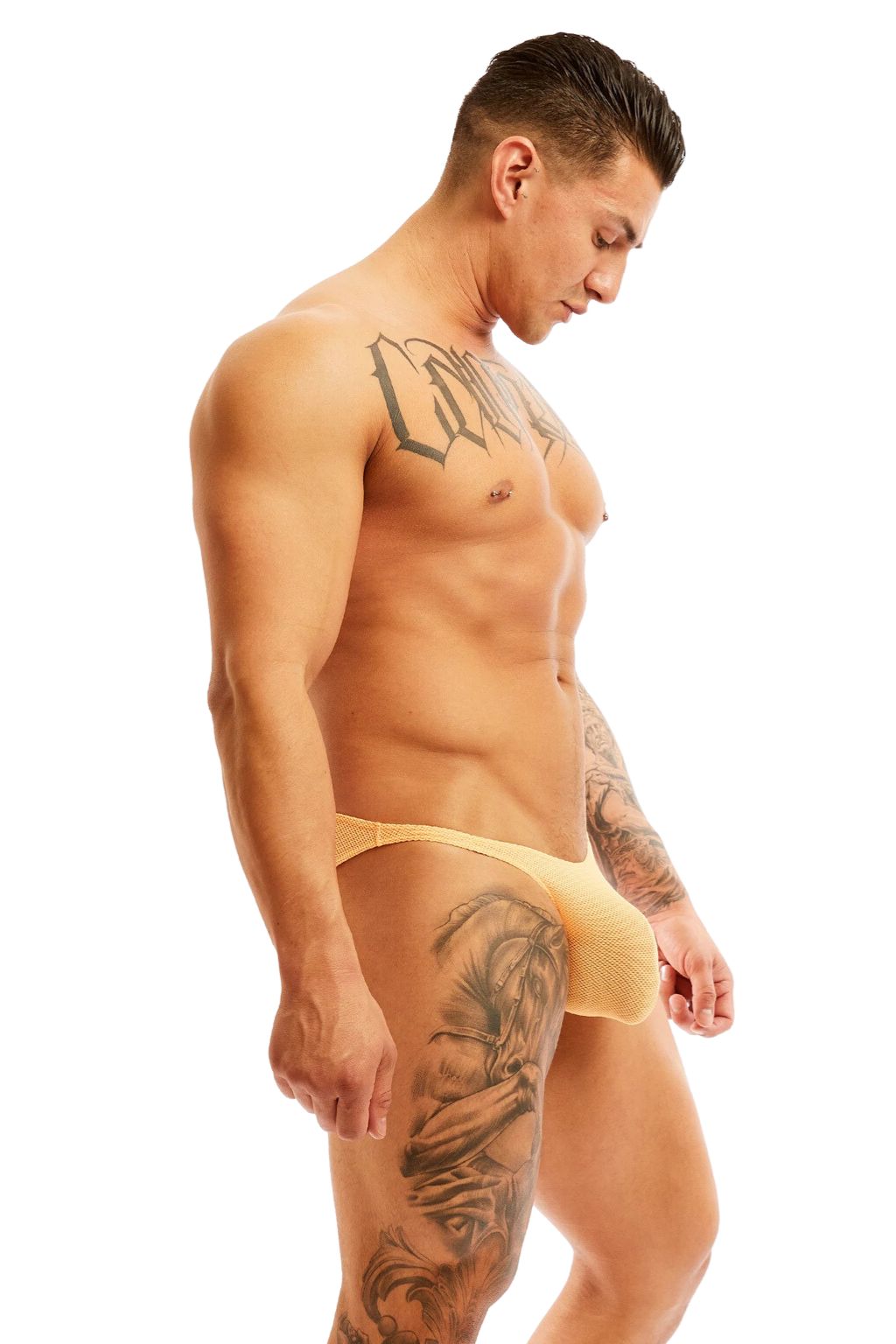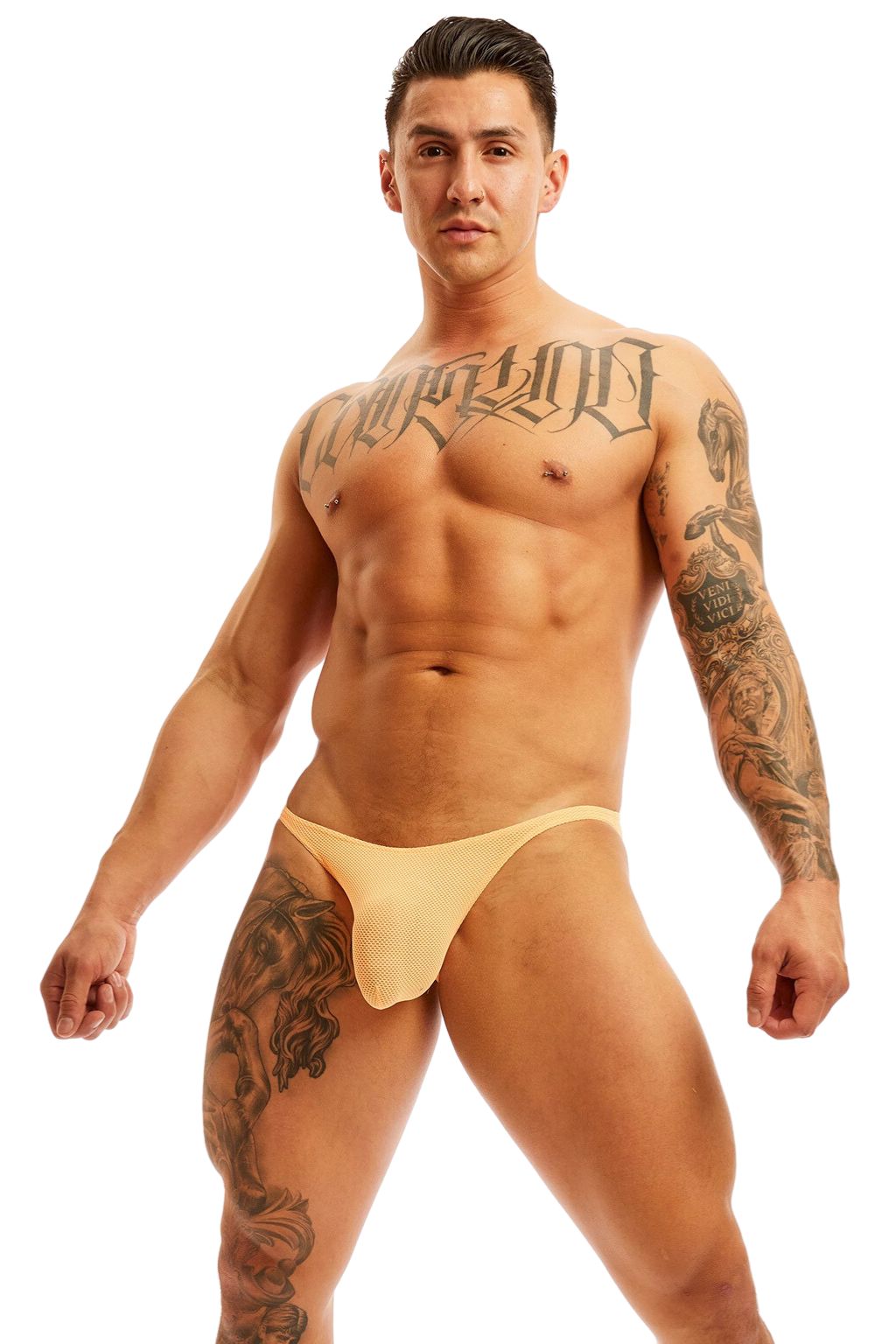 N2N Bodywear Catalina X Tikini Micro Bikini Swimsuit
Catalina X Tikini TP10 swim brief from N2N Bodywear is small, sexy and made of super thin and semi-sheer fabric. Sits super low on your waist, and has a roomy seamless unlined front pouch. Sexy and eye catching. If you want to feel sexy at the beach, lounging about the pool or just chilling with your friends soaking up some sun. The Tikini X Bikini is the suit for you.
The design, with its low rise, exaggerated contour pouch, and high-cut legs, is all about sex appeal.
Machine wash cold. Do not bleach, tumble dry, iron, or dry clean.
Made only in Los Angeles
(nylon 83%, spandex 17%)
SIZING INFORMATION
(all sizes measured in inches and centimeters)
Waist:
Small= 26-30 in / 66-76 cm
Medium= 30-34 in / 76-86 cm
Large= 34-38 in / 86-97 cm
X-Large= 38-42 in / 97-107cm
N2N Bodywear Catalina X Tikini Micro Bikini Swimsuit