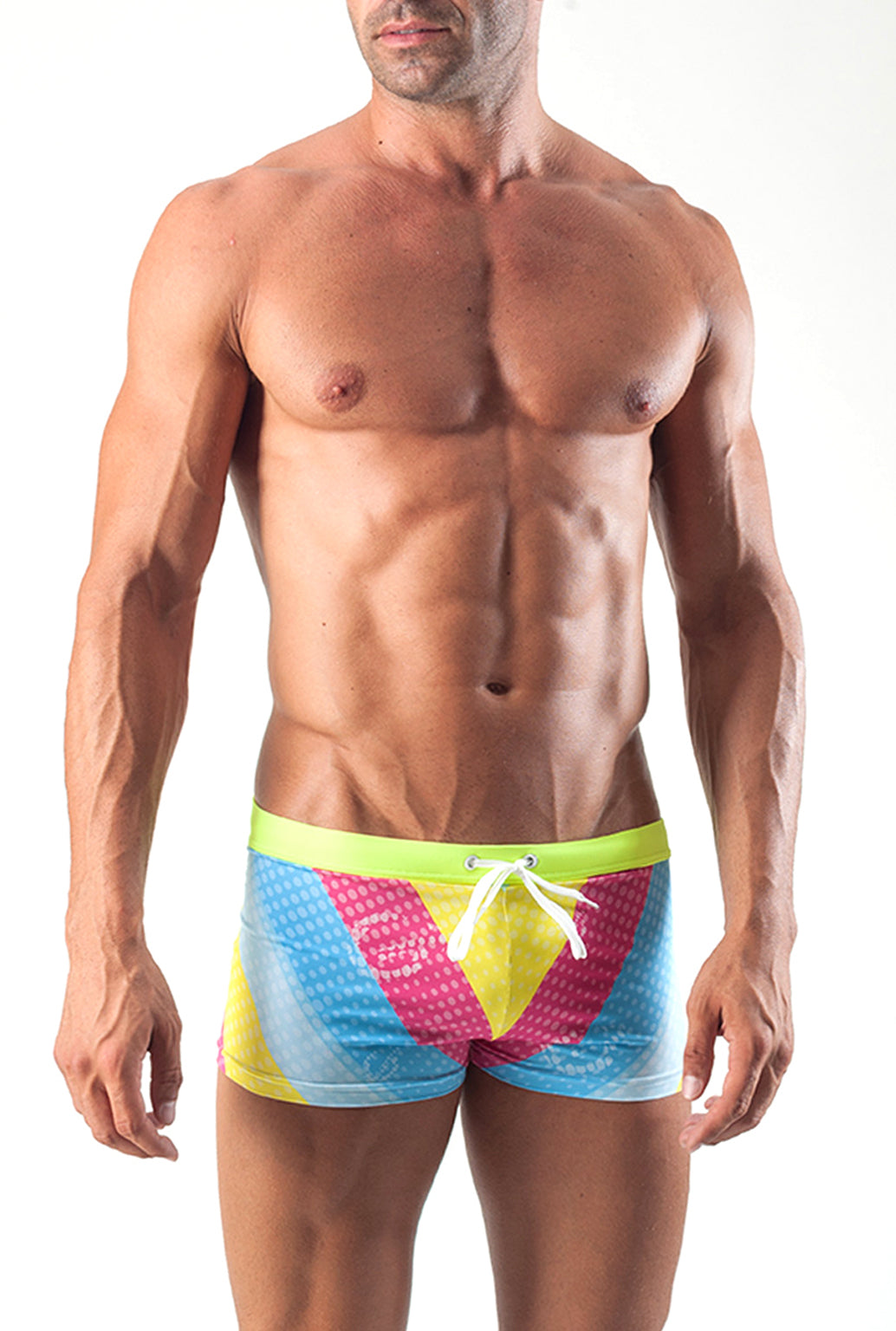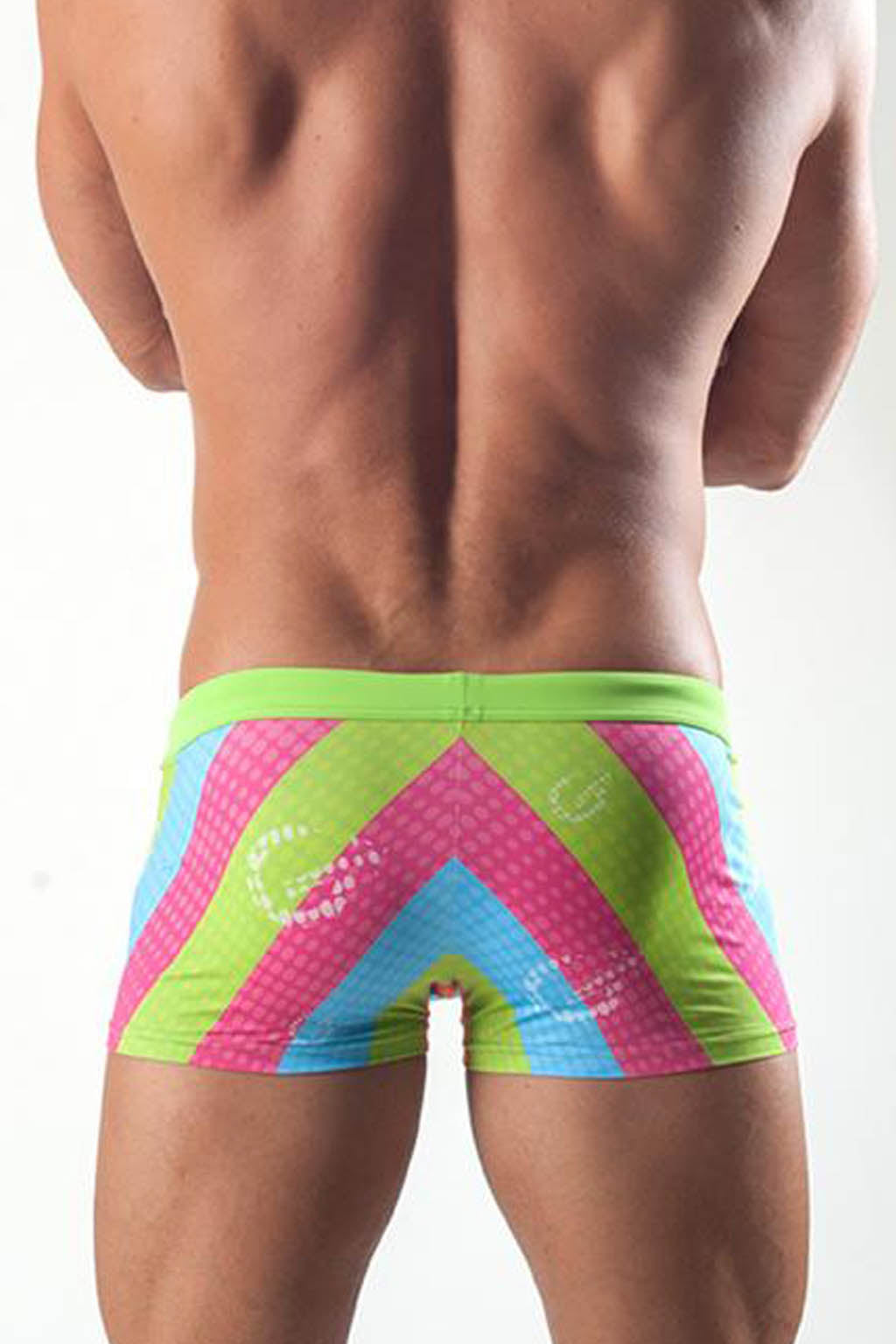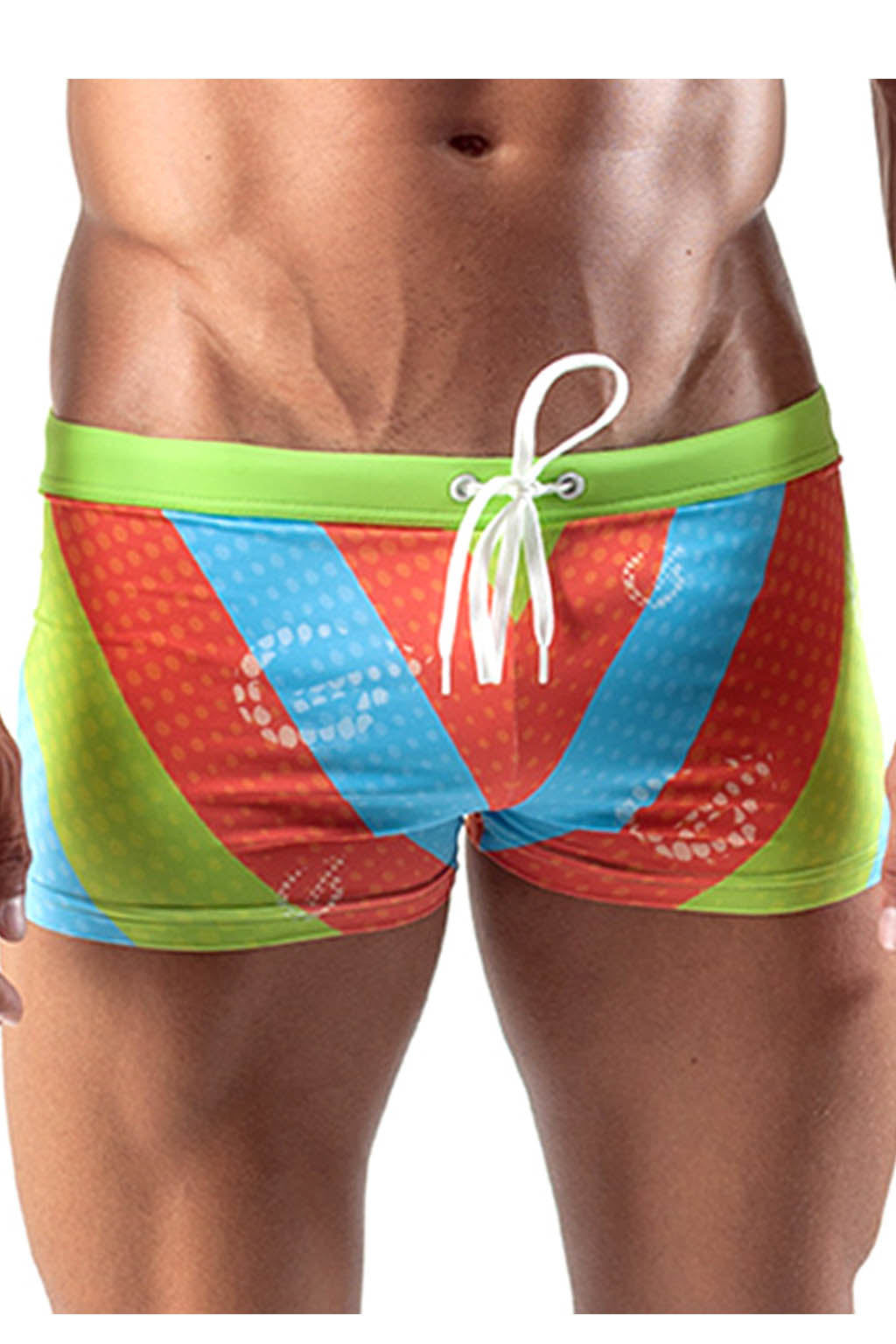 Geronimo Mens Square Cut Swim Trunks
Lowrise pair of Swim trunks design #1512b1 from Geronimo's beachwear collection is super sexy and super comfortable. Stylish design with cool color variations of wide stripes, as the stylized logo of company is discretely appearing here and there. Designed with a flat front creating a sexy and appealing silhouette. Fully lined brief style with exterior Draw Cord. They are so comfortable, you won't want to take them off.
Made in Bulgaria of high quality materials.
(polyester 100%)
SIZING INFORMATION
(all sizes measured in inches and centimeters)
Waist:
Small= 26-30 in / 66-76 cm
Medium= 30-34 in / 76-85 cm
Large= 34-36 in / 86-92 cm
X-Large= 36-38 in / 93-100cm
XX-Large= 38-42 in / 98-107cm
Geronimo Mens Square Cut Swim Trunks