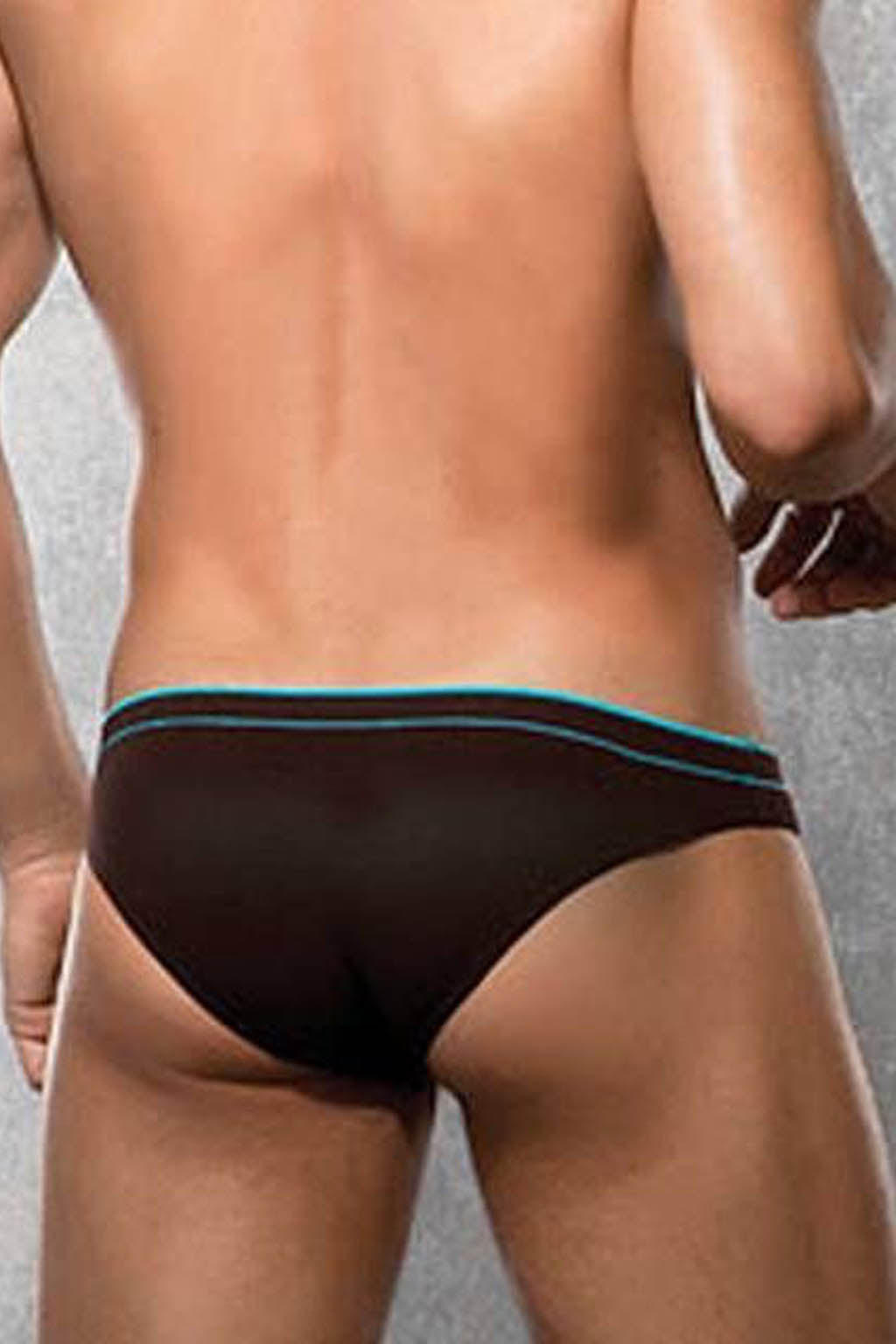 Doreanse Mens Matrix Pouch Bikini Lowrise Underwear
Matrix Bikini #1229, Uniquely styled bikini sits low on your waist in deep Brown tones with Aqua threading. A modern classic made of ultra comfortable fabric and contoured unlined front pouch for your boys, with a 3/4 back. The Matrix Bikini is all about SEXY. The Matrix Pouch Bikini sits low on your waist and is equipped with a center seamed BULGE pouch to keep your boys out front at all times. Very soft and sexy.
Made in Turkey of high quality materials.
(45%, cotton 45%, lycra 10%)
SIZING INFORMATION
(all sizes measured in inches and centimeters)
Waist:
Small= 26-30 in / 66-76 cm
Medium= 30-34 in / 76-85 cm
Large= 34-36 in / 86-92 cm
X-Large= 36-38 in / 93-100cm
XX-Large= 38-42 in / 98-107cm
Doreanse Mens Matrix Pouch Bikini Lowrise Underwear