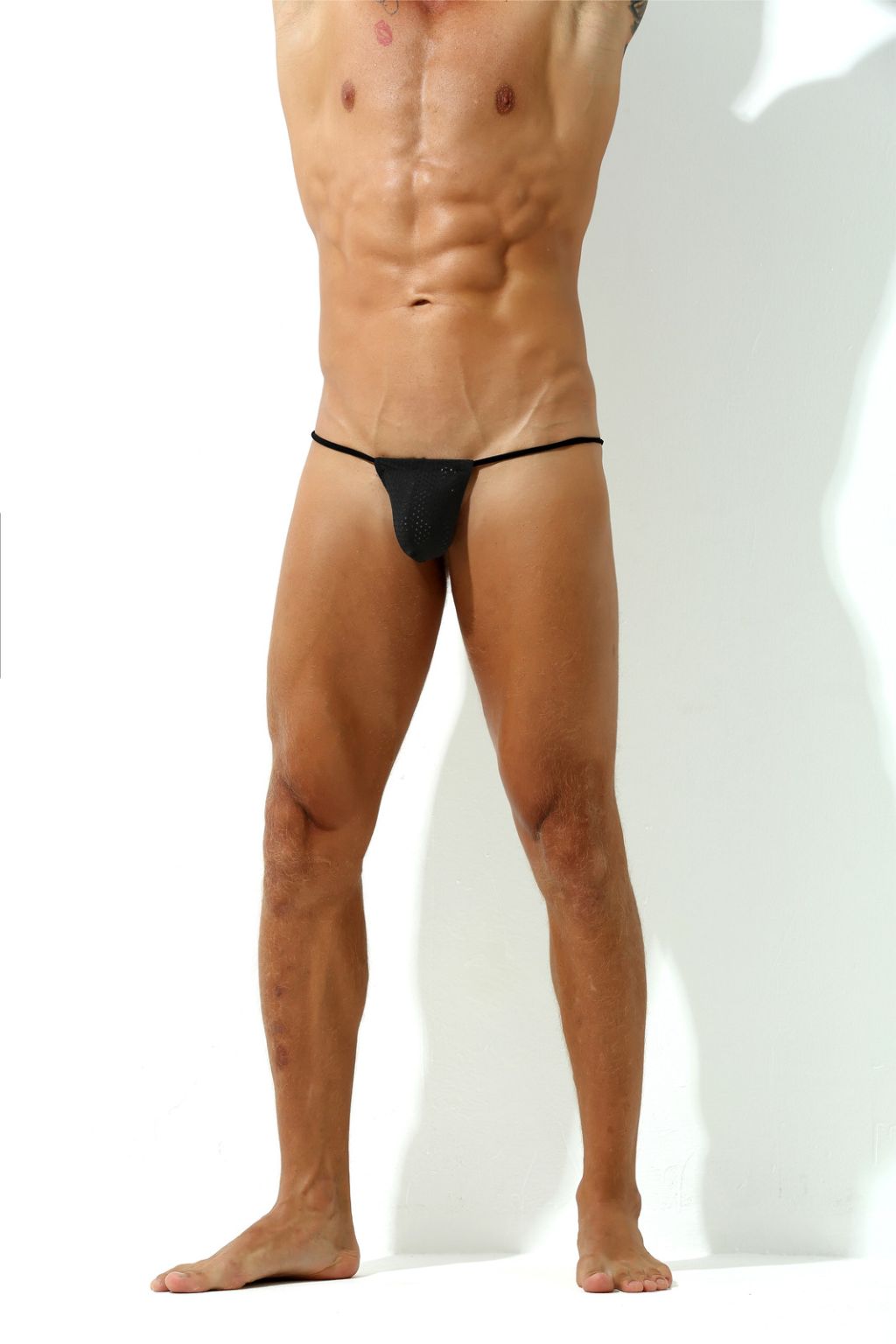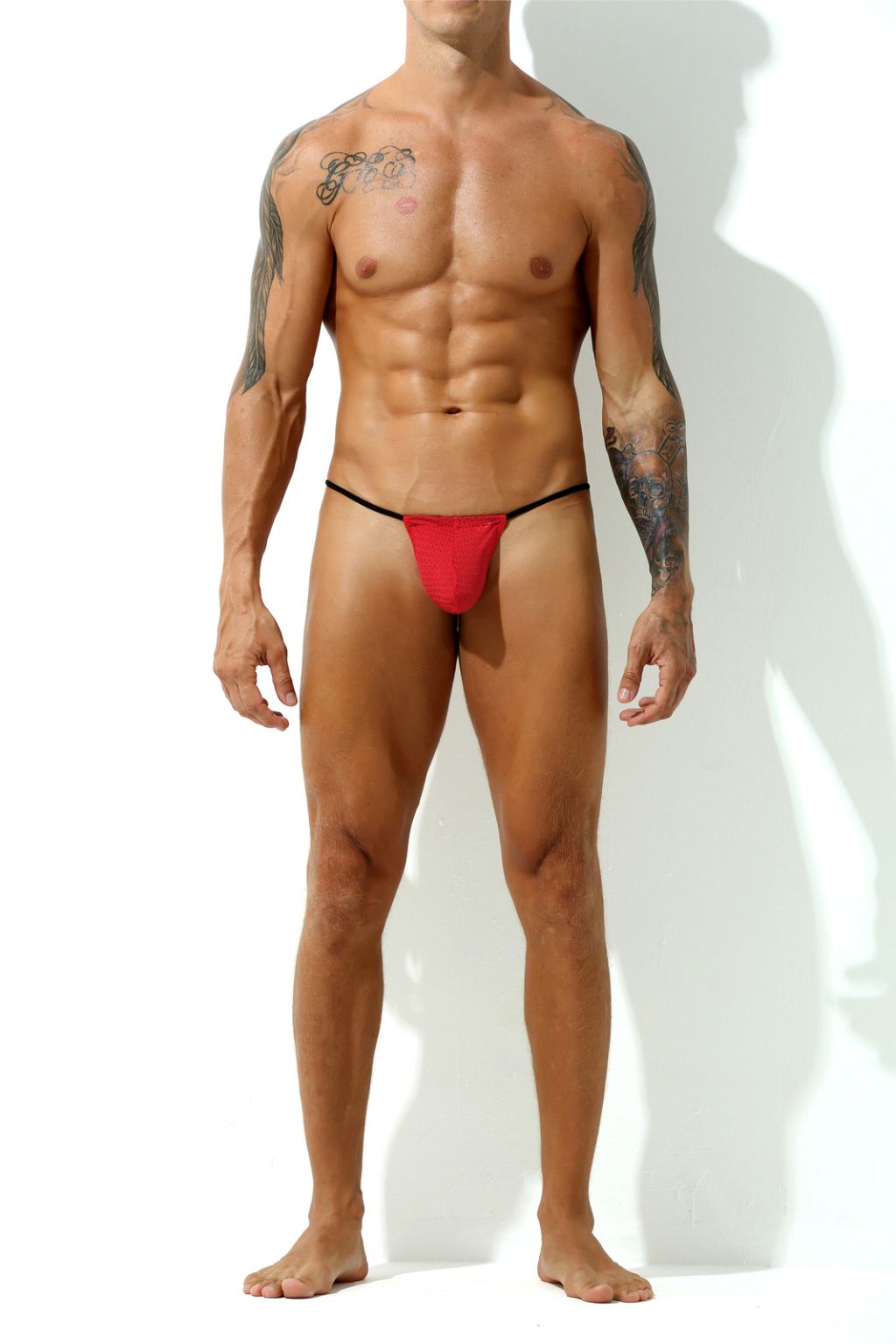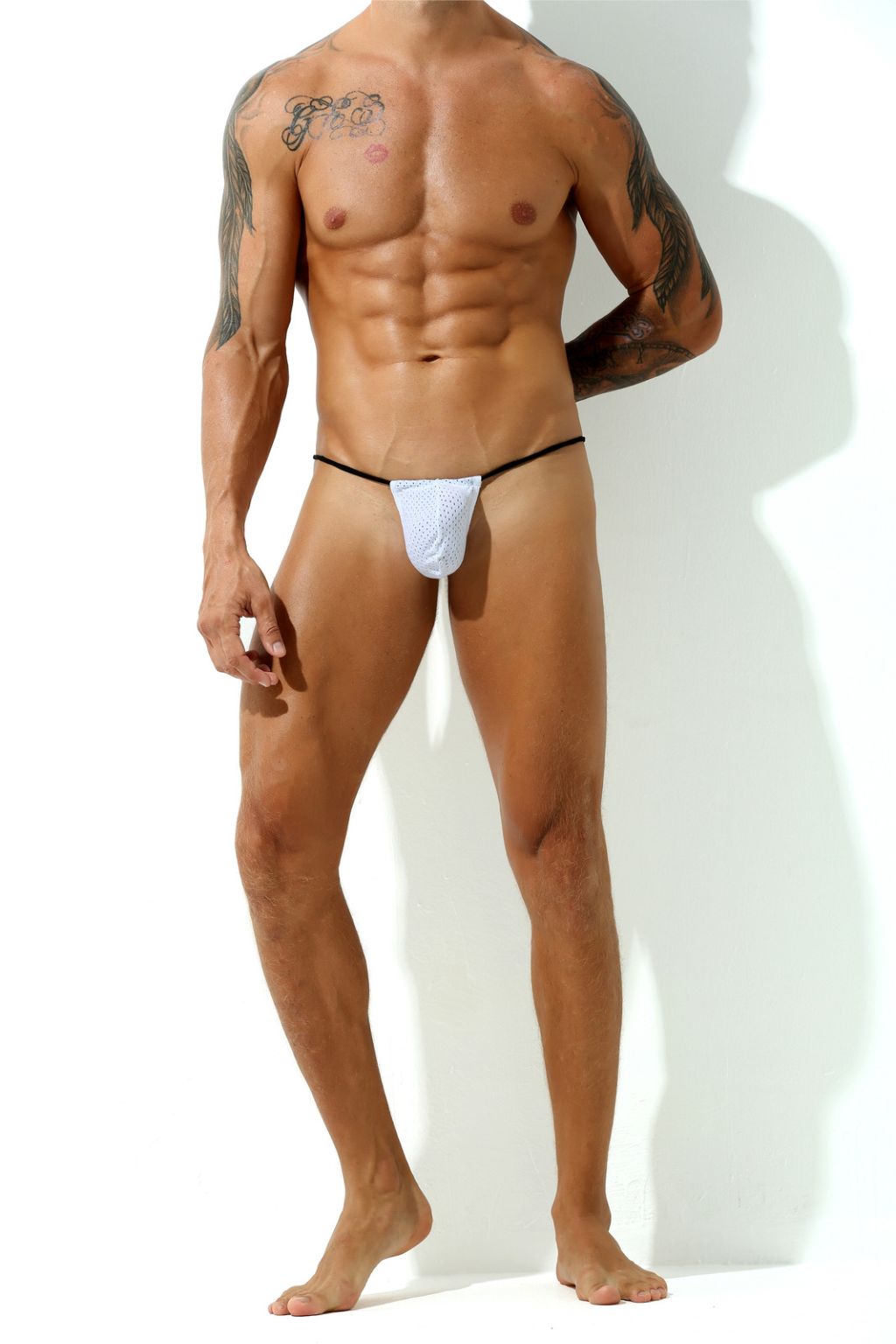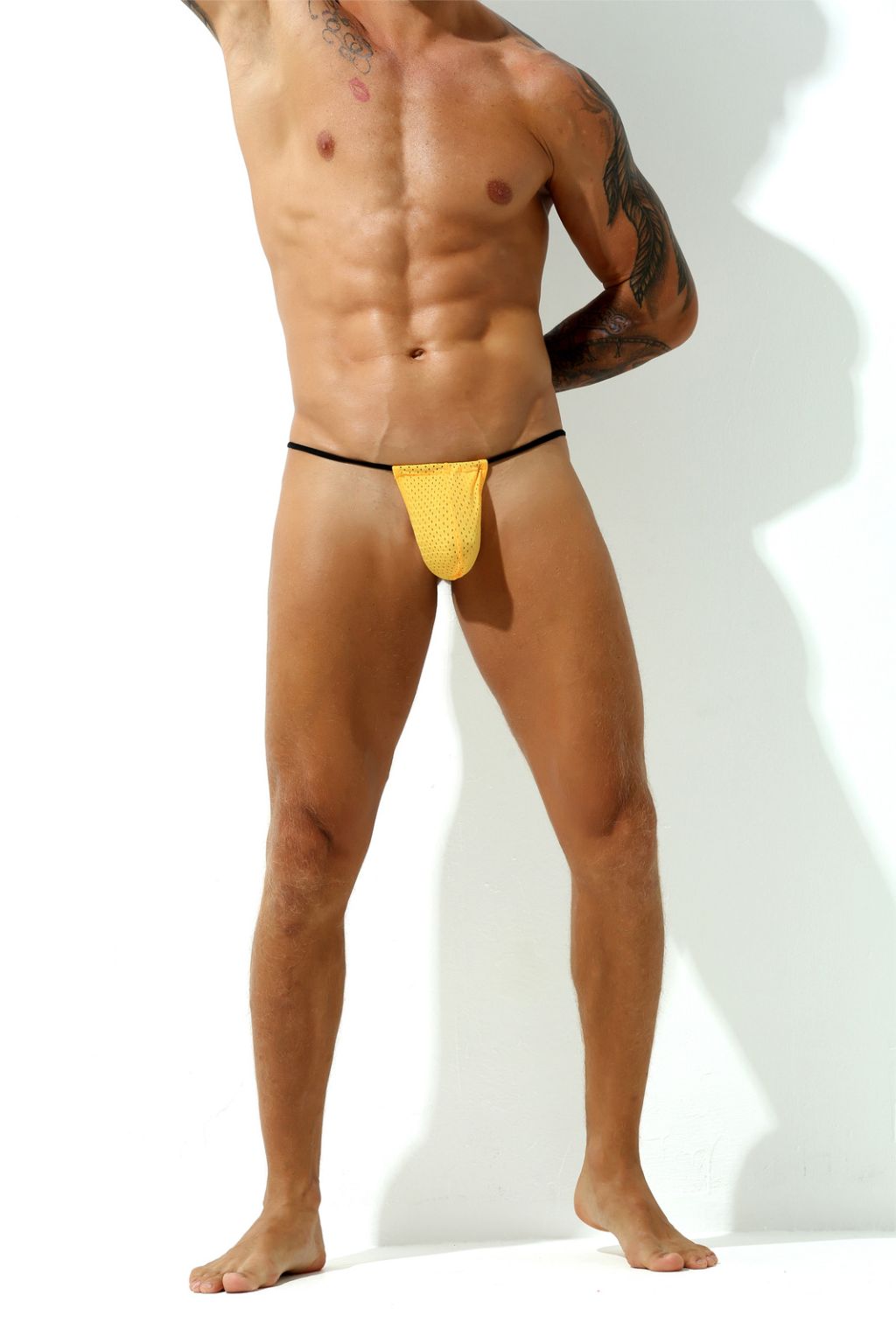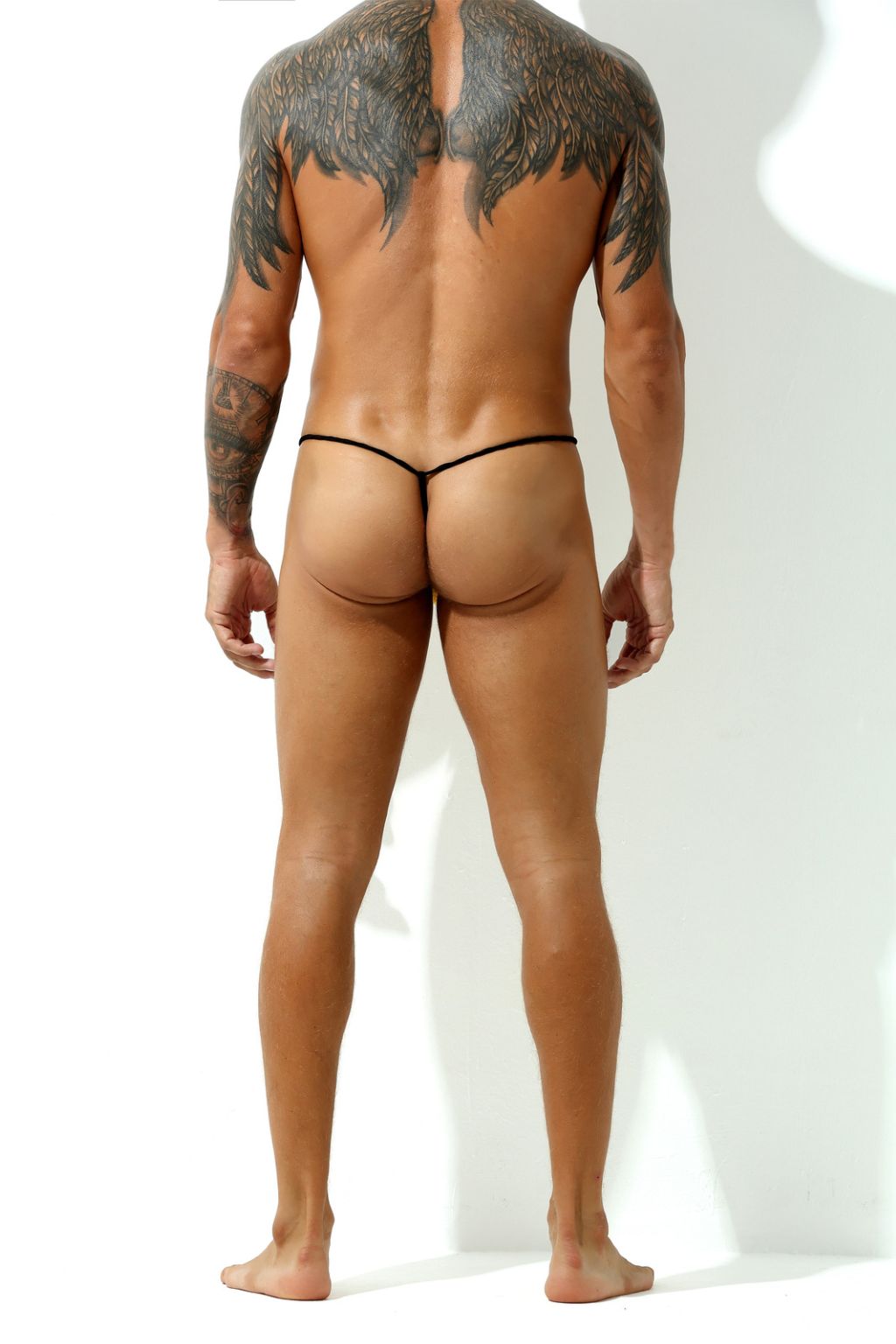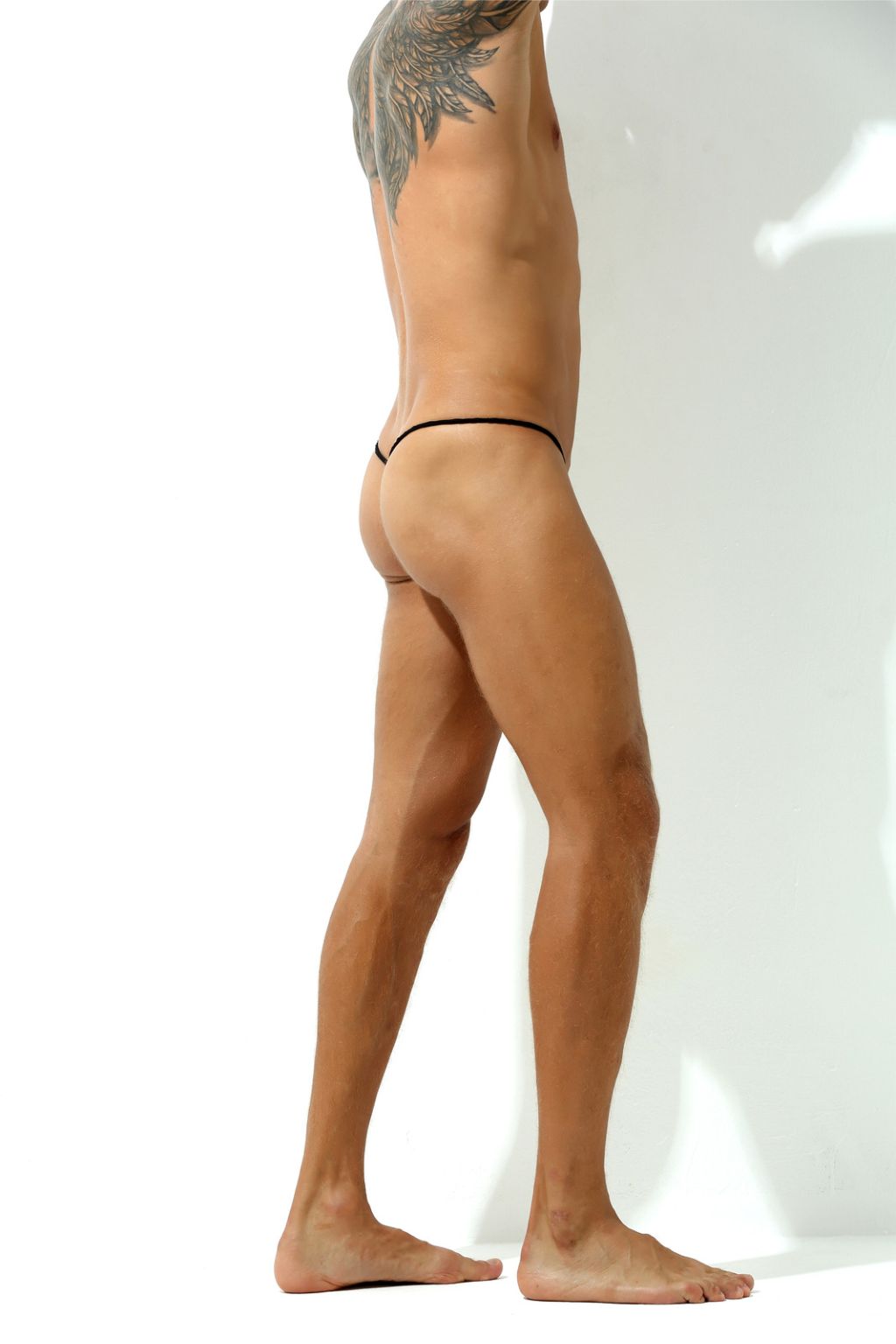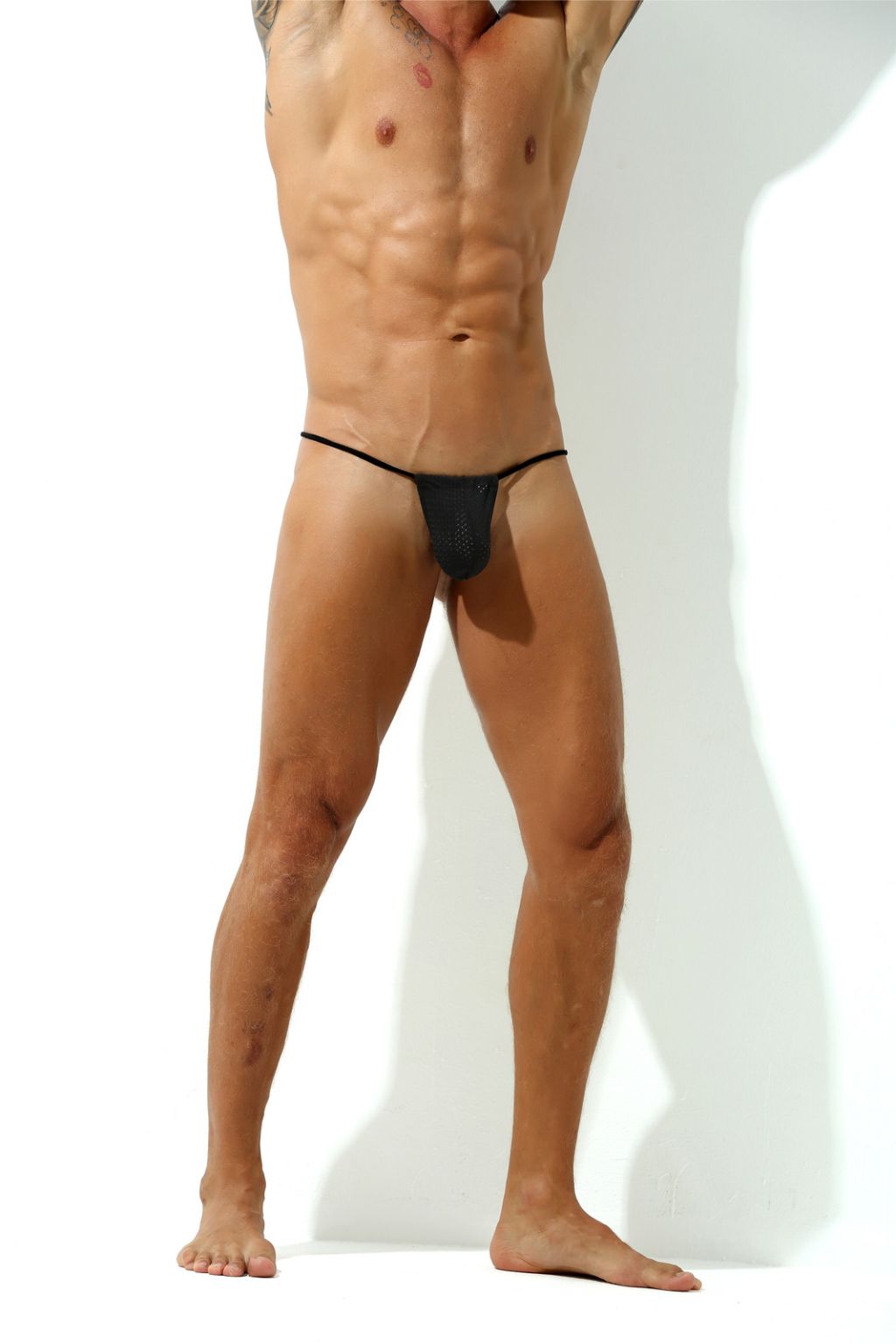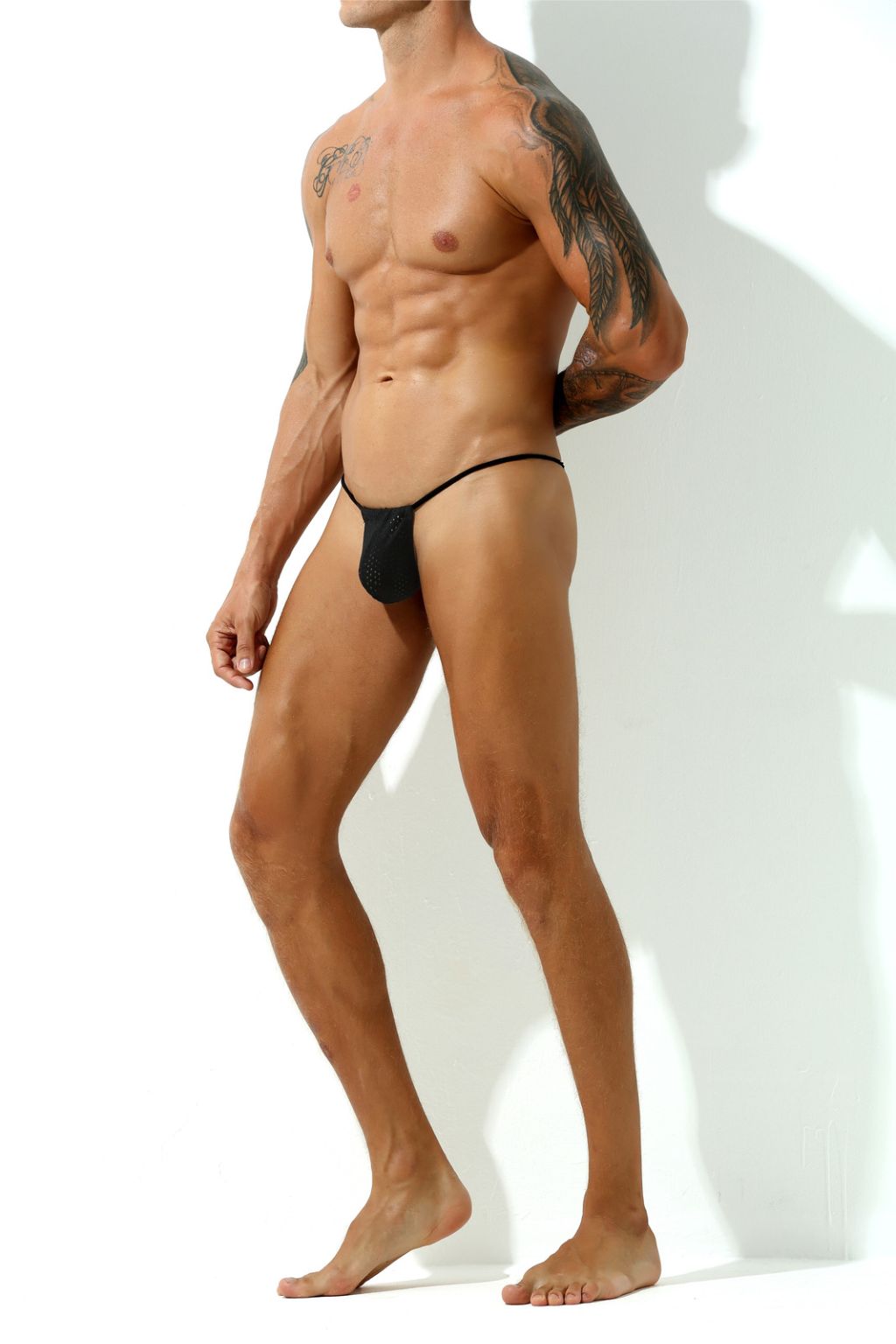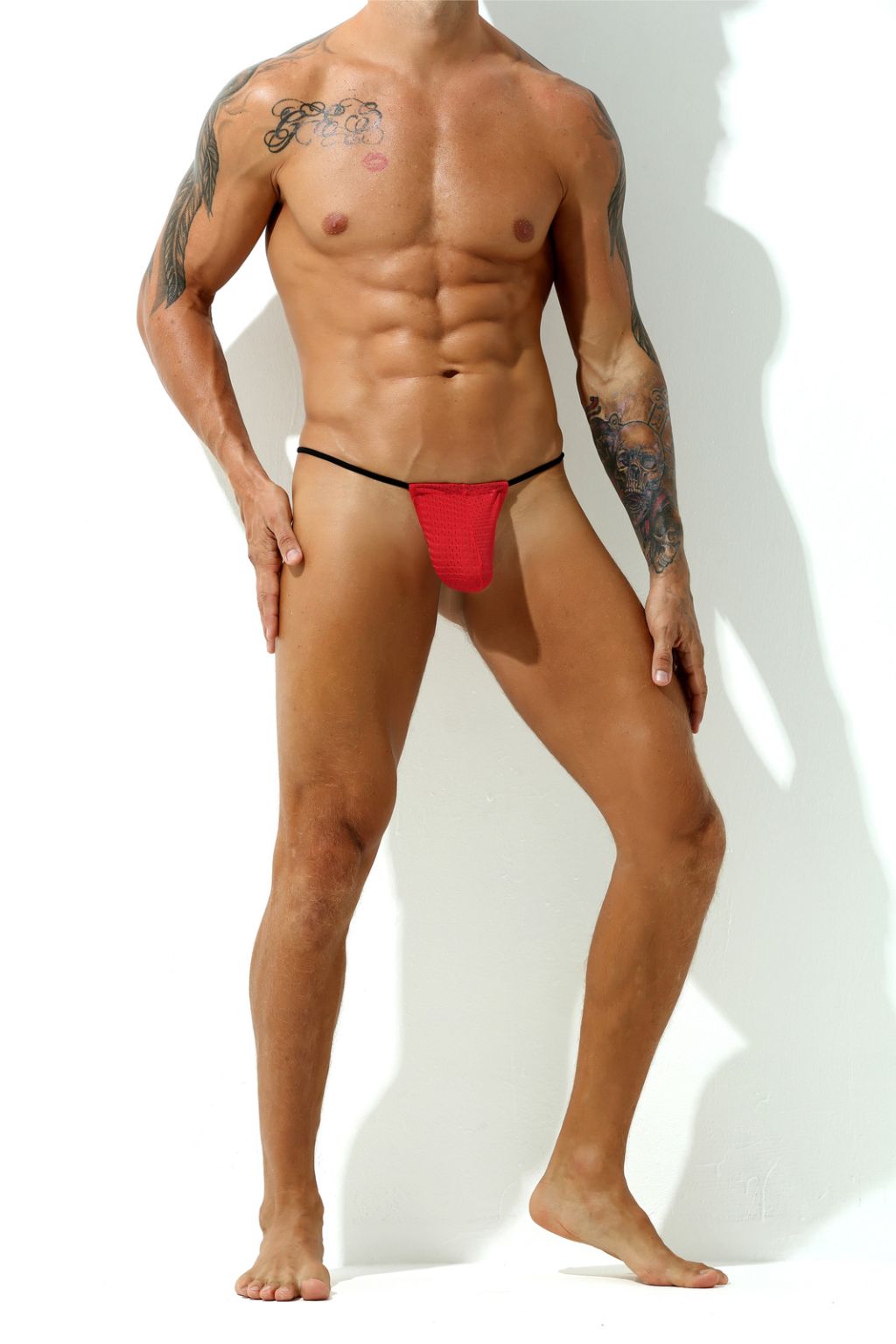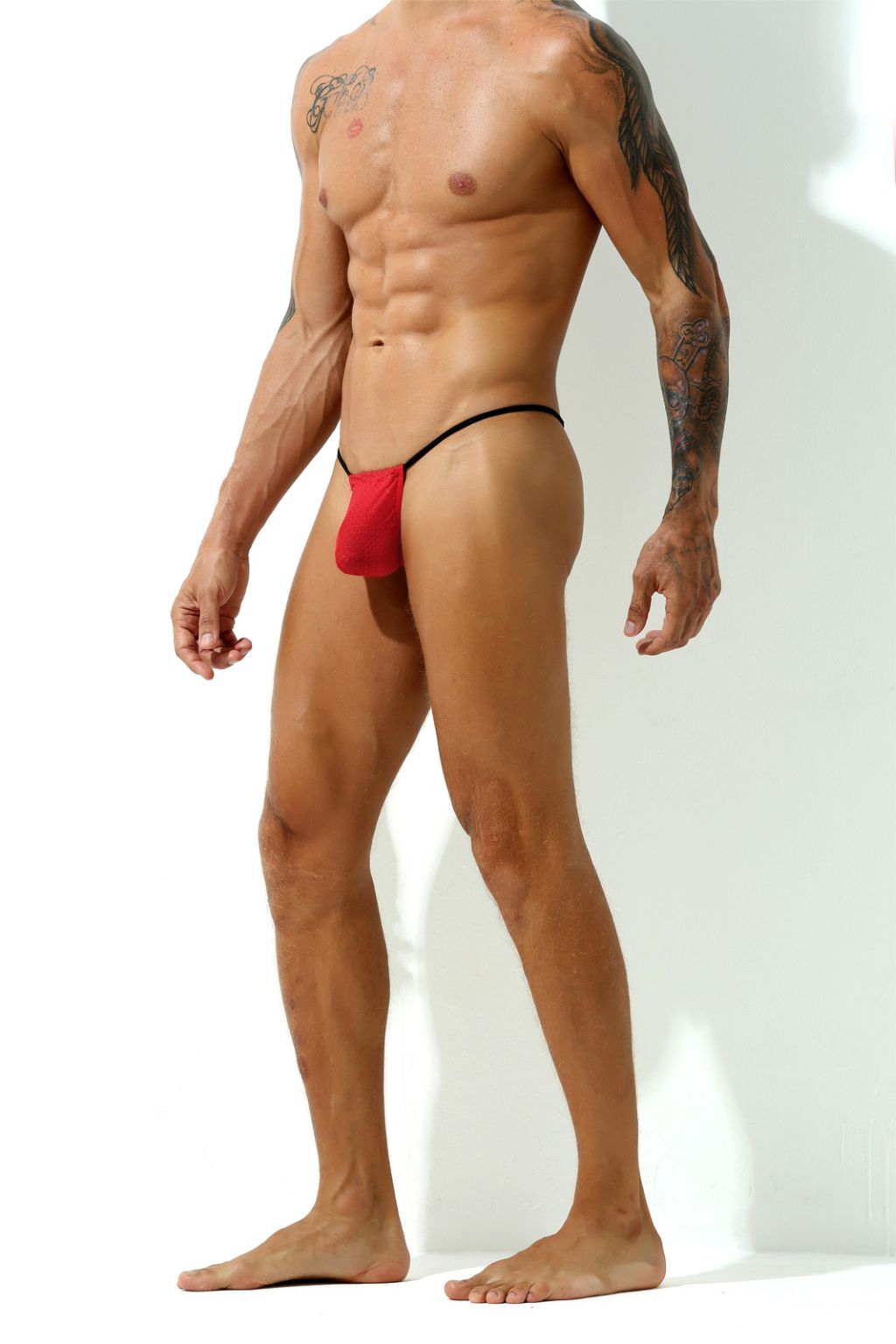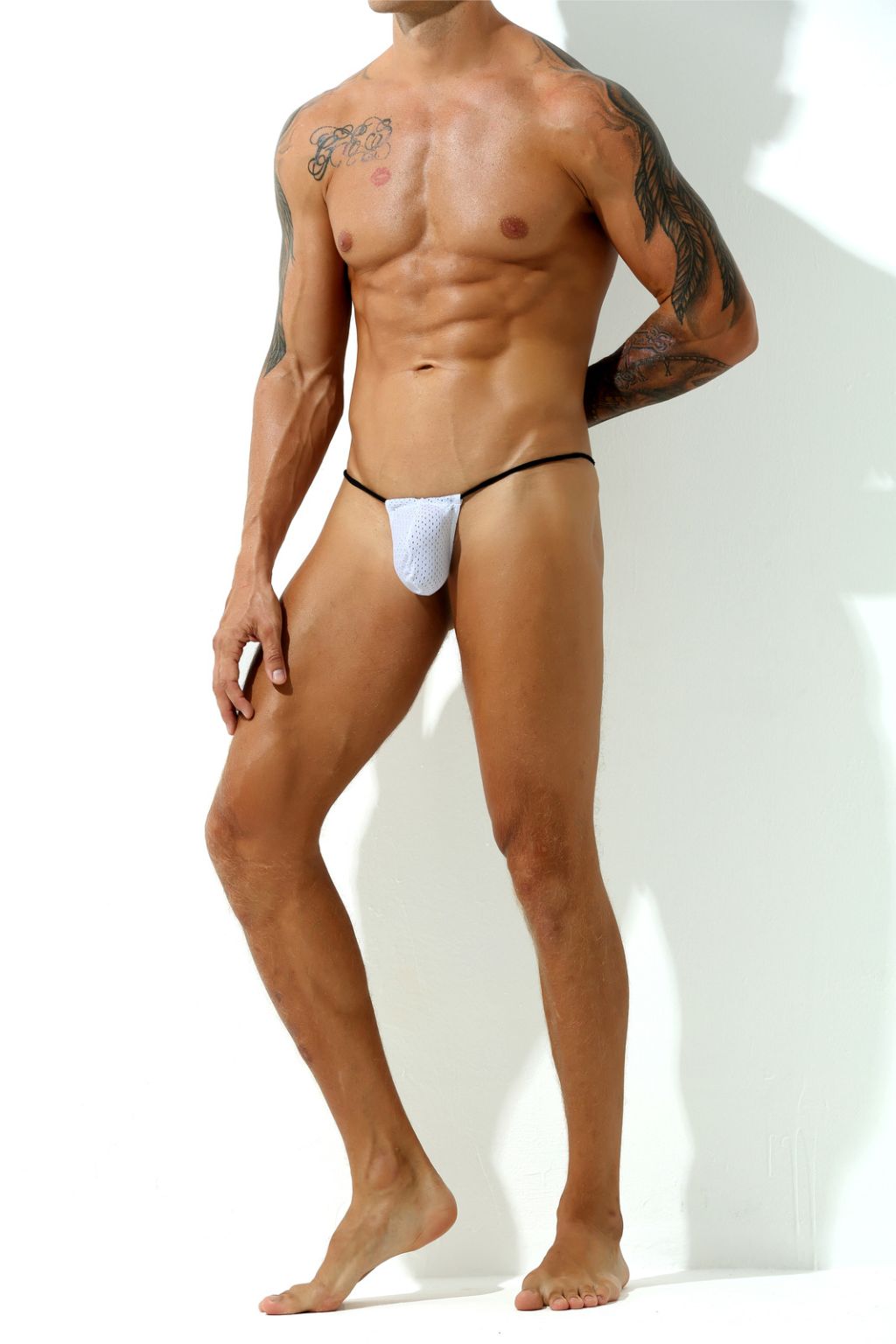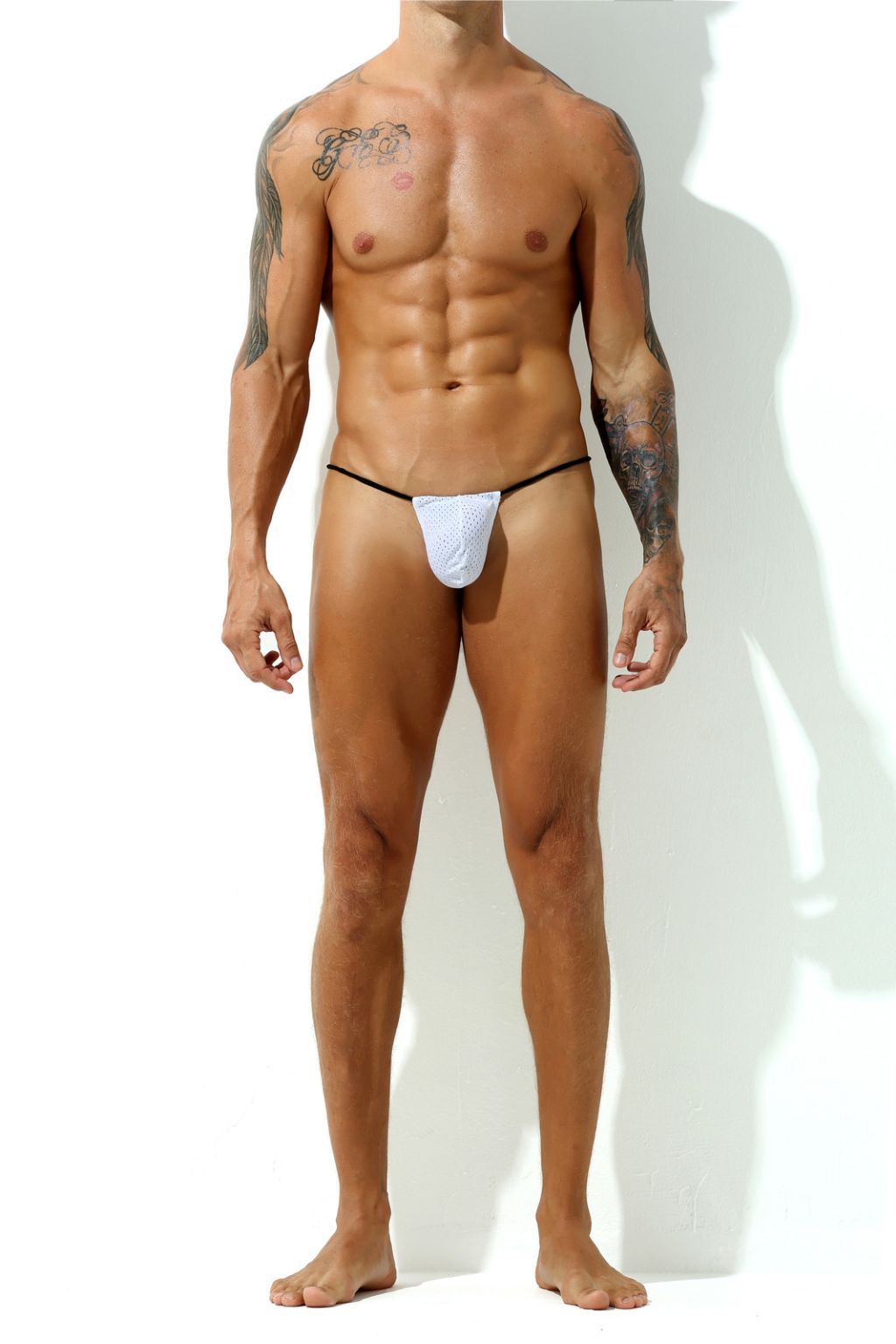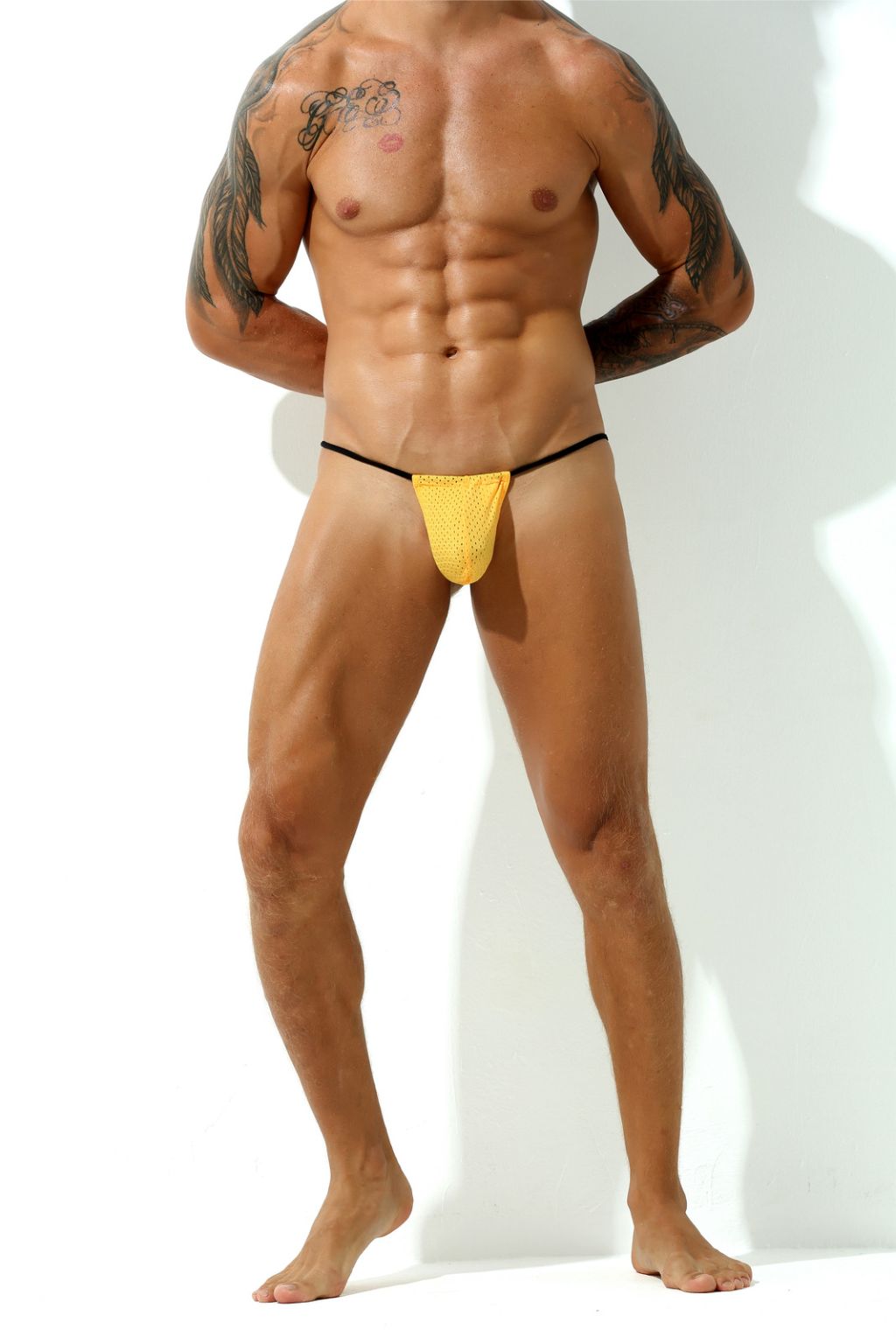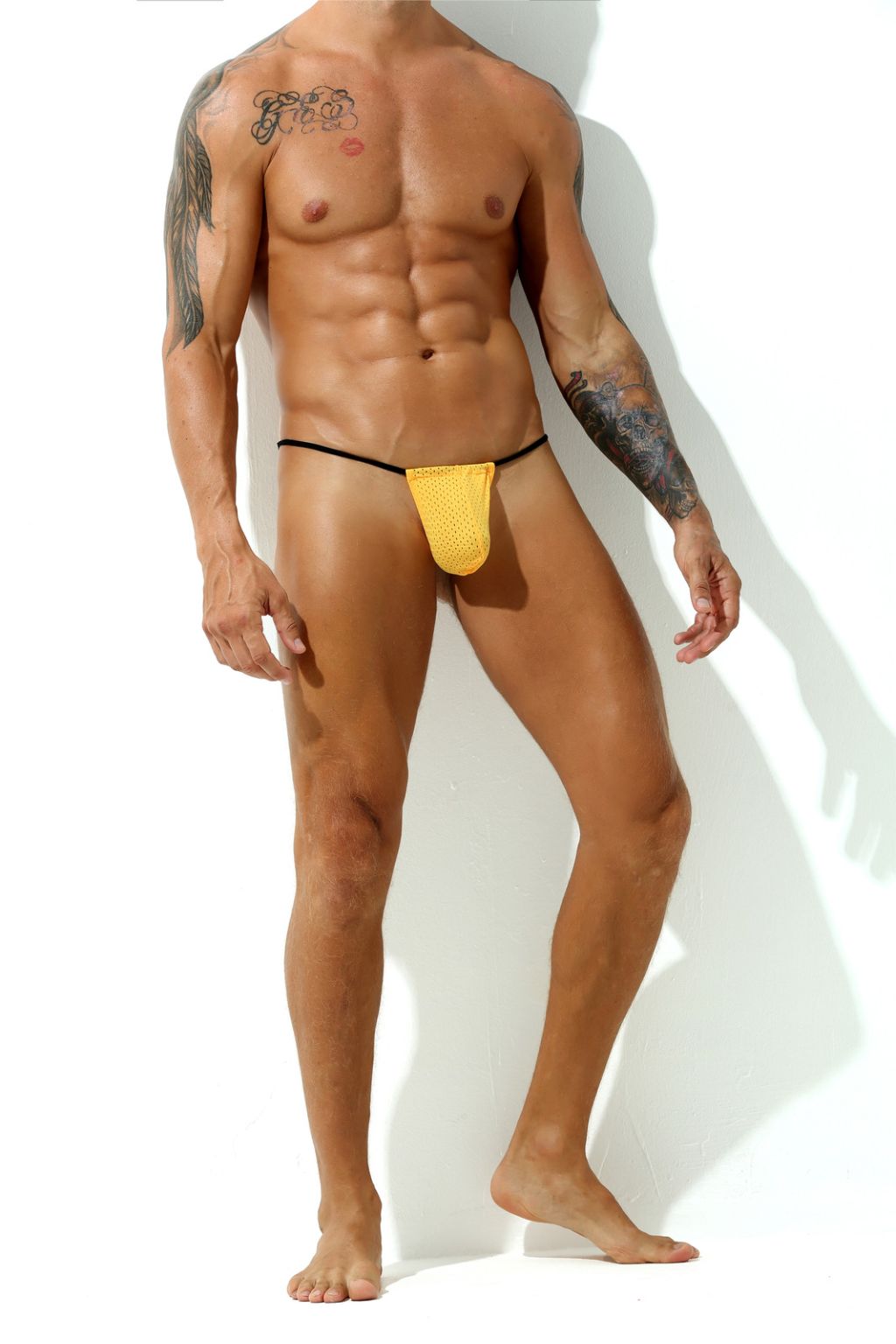 BfM Mens Punch Hole Pouch G-string
Bodywear for Men Punch Hole G-string #BfM-1020 is made from a super soft nylon/spandex blend open mesh material (eyelets). Equipped with a generous pouch for your boys and a 1/4" waistband. This g-string was designed with comfort and style in mind. Whether you wear it at the beach, around the pool, sunning on your patio or as intimatewear under your Suit, Jeans, Sweatpants or Shorts, pick yours up today. Available in Black, Red, White or Yellow. The Punch Hole G-string can be worn as underwear or swimwear!
Made in Asia of High Quality Materials!
(nylon 85%, spandex 15%)
SIZING INFORMATION
(all sizes measured in inches and centimeters)
Waist:
Small= 24-28 in / 61-71 cm
Medium= 28-32 in / 71-81 cm
Large= 32-36 in / 81-91 cm
X-Large= 36-40 in / 91-101 cm
XX-Large= 40-44 in / 101-102 cm
BfM Mens Punch Hole Pouch G-string